The Process of Home Selling
Selling your Las Vegas home with The Little Group.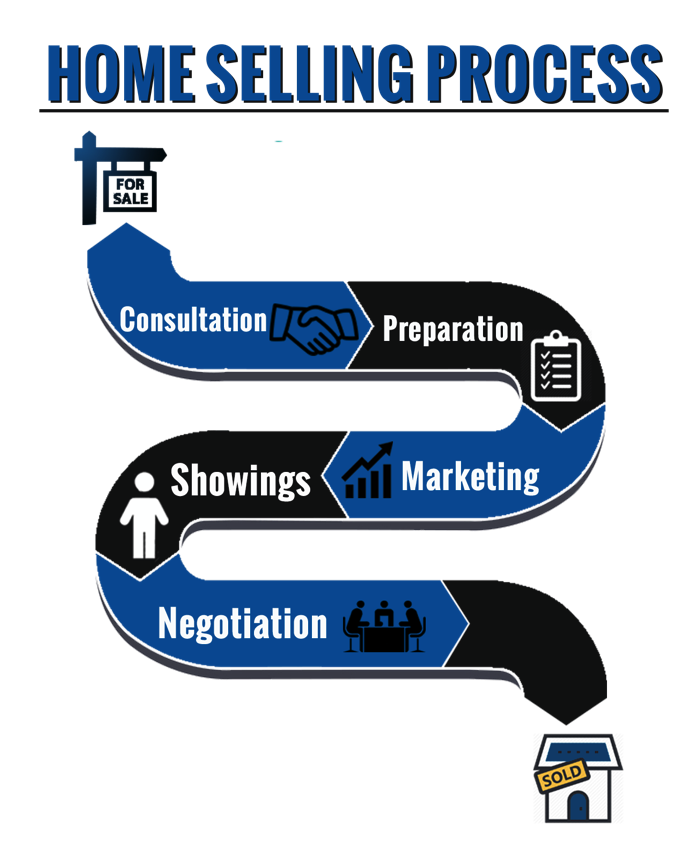 If you're thinking about selling your Las Vegas area home, it's important to take the home selling process step-by-step. And as your listing agent(s), we'll help you every step of the way! For a better understanding of the home selling process, here's a quick look at how we'll work with you to get your home SOLD!
Step 1: Schedule an Initial Consultation
If you've already made the decision to sell, let's first find out if we're a good fit for your home selling needs. During our free, no-obligation consultation, we'll discuss all your home selling goals, evaluate your home, and outline a plan-of-action should you decide to hire our home selling experts with The Little Group. And when devising that plan, we'll use every available resource that we can in order to get the job done right.
Step 2: Prep Your home
Very few homes are already in "selling condition," so be prepared to do some cleaning, make some minor repairs, and even do some staging if need be. In a competitive market like Las Vegas, there will almost always be competition among other home sellers, and we want your home to make a strong first impression to whoever is interested in seeing it in person. Don't worry, though. We'll help guide you through the home preparation stage so you fully understand what must be done to get your home in tip-top shape.
Step 3: Market Your Home
Now that your home is ready to sell, it's up to us to do what we do best — SELL. Along with getting your property featured on the local MLS, we'll maximize exposure through a wide variety of digital and traditional marketing avenues that range from e-mail blasts and blogging to postcard marketing and social media promotion. We'll also have professional photos taken of your home, both on the inside and out, in order to give your listing the best presentation possible.
Step 4: Schedule & Manage Showings
After we aggressively market your home and identify potential buyers, we'll manage all the private showings and highlight all your home's best features to everyone wanting to see it in person. And as most of our past clients know, this is where our team of Las Vegas home selling experts REALLY shine!
Step 5: Secure the Best Possible Price
Receiving offers is only part of getting your home sold, and the work hardly stops there. With each individual offer we receive, we'll thoroughly review its terms to not only ensure you're getting a fair market value price, but also make sure the closing terms also work with your needs as well. And as expert negotiators with superior market knowledge, there's nobody you'll want on your side more then the home selling experts who are part of The Little Group.