Las Vegas Home Seller's Guide
See why we're one of the premier home selling teams in Las Vegas.
Are you thinking about selling your home in Las Vegas, Henderson, or the surrounding Las Vegas area? If so, we'd love to get the opportunity to show you exactly why we're one of the premier home selling teams in all of Southern Nevada. For a quick look at what we bring to the table, check out our brief introduction below, or give us a call to learn more about how we can get your home SOLD!
The Home Selling Process: Where To Start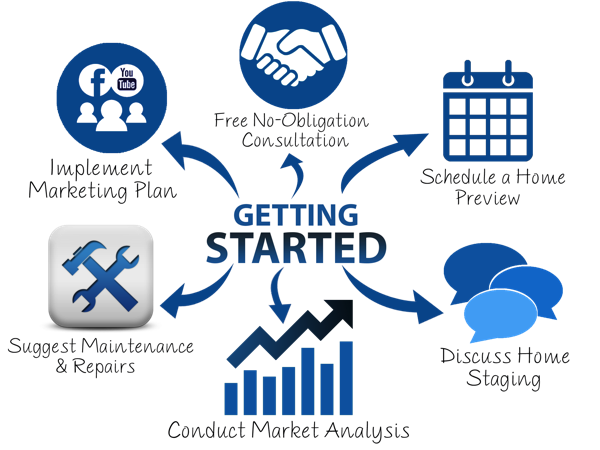 Selling your Las Vegas home or condo can be a stressful experience, but it doesn't have to be... as long as you choose the right representation that will not only guide you through the entire selling process, but also get you the price you need in the timeframe you need it.
The good news for you is that if you've already made the decision to sell your Las Vegas home, you're already moving in the right direction, given you've reached our website. But before you go any further, we invite you to learn a little bit more about how we handle selling our clients' homes — a job we don't take lightly. So here's a brief look at how to get started...
The Initial Meeting: Let's Discuss Your Home Selling Goals!
First, schedule a FREE, NO-OBLIGATION consultation with me and my team of home selling experts. Let's get to know each other and make sure you're comfortable working with us! We can speak over the phone or in person — it's totally up to you! An initial consultation is not only a great time for us to talk about your home and your home selling goals, but it's also an opportunity for you to interview us and ask us whatever questions you have about our process, expertise, and why we might be a good fit!
Schedule a Home Preview
Feel like we're the ones for the job? If so, it's time for us to take a look at your home and evaluate what it's worth in today's market. Let's schedule a home preview that will allow us to tour your home and gather as much information as we can in order to price it accurately, competitively, and fairly.
Discuss Home Staging
As the old saying goes, you only get one chance to make a good first impression. And while not every home needs to be properly staged, there are always ways to improve the appearance of a home in order to help make it more appealing to potential buyers. During our home preview, we'll provide home staging tips and ideas that will enable your home to rise above the competition!
Suggest Maintenance & Repairs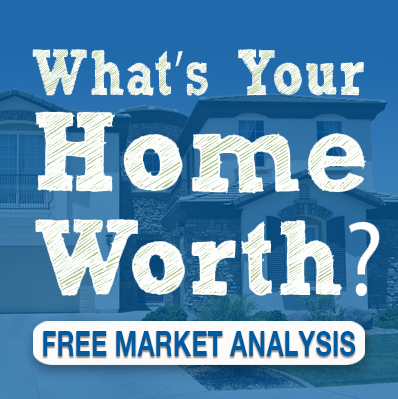 While suggesting various repairs to a home might seem expensive, we're really only referring to minor, low-cost improvements that will help get your home sold. Touching up the paint here and there, fixing broken cabinet doors, replacing old lightbulbs, and various other little things go a long way in making a good first impression, so if possible, we'll help you come up with a checklist of things to do that will maximize your home's potential!
Conduct Market Analysis
Now that the hard work is out of the way, it's time to dive into the analytics behind selling a home, which will help us figure out how to price it appropriately. Pricing a home correctly is arguably the most important part in getting a home sold quickly, so we'll conduct a thorough market analysis to determine your home's value in today's marketplace. We'll also go over the numbers with you directly, so you fully understand what your home is worth to active buyers we'll want to attract.
Devise a Pricing Strategy
After analyzing comparable properties, past transactions, and countless other elements that go into determining a home's value, it's time to come up with a pricing strategy that fits today's current market conditions. Before putting your home on the market, we'll outline what your home is worth based on our complete market analysis, which we'll review with you prior to discussing an initial listing price.
Implement Marketing Plan
Finally! Your home is now officially on the market and it's up to us to get it sold. To do so, we'll use a wide range of marketing strategies that involve both digital and traditional market tactics. From blogging and social media to open houses and good old-fashioned cold calling, we'll do what it takes to find the right buyer.
The Little Group: What We Offer Home Sellers

Unlike some real estate professionals, we don't just put your home on the MLS and expect it to sell. As your listing agent, we'll exhaust every resource possible in order to get as many eyes on your home as we can. Today, most home buyers begin their search online, which is why we've invested so much time and effort into our digital footprint on the web. Our website is state-of-the-art, and our marketing efforts across the board will get your home noticed by just about anyone looking to buy in Las Vegas, Henderson, Summerlin, and beyond. But along with our strategic digital marketing initiatives, our analytical approach to selling a home as well as our superior experience and professionalism also helps set The Little Group apart from our competition, ensuring you'll not only be satisfied with our efforts, but also be happy to refer us to anyone else you know who might be looking to sell down the road. So if you're ready to have all your home selling expectations exceeded, contact us today and get your home sold tomorrow!
---
Ready to sell? Fill out this form for a free home evaluation: