Top Henderson Neighborhoods Near Bike Trails
Posted by Robert Little on Friday, April 1, 2022 at 5:42 PM
By Robert Little / April 1, 2022
Comment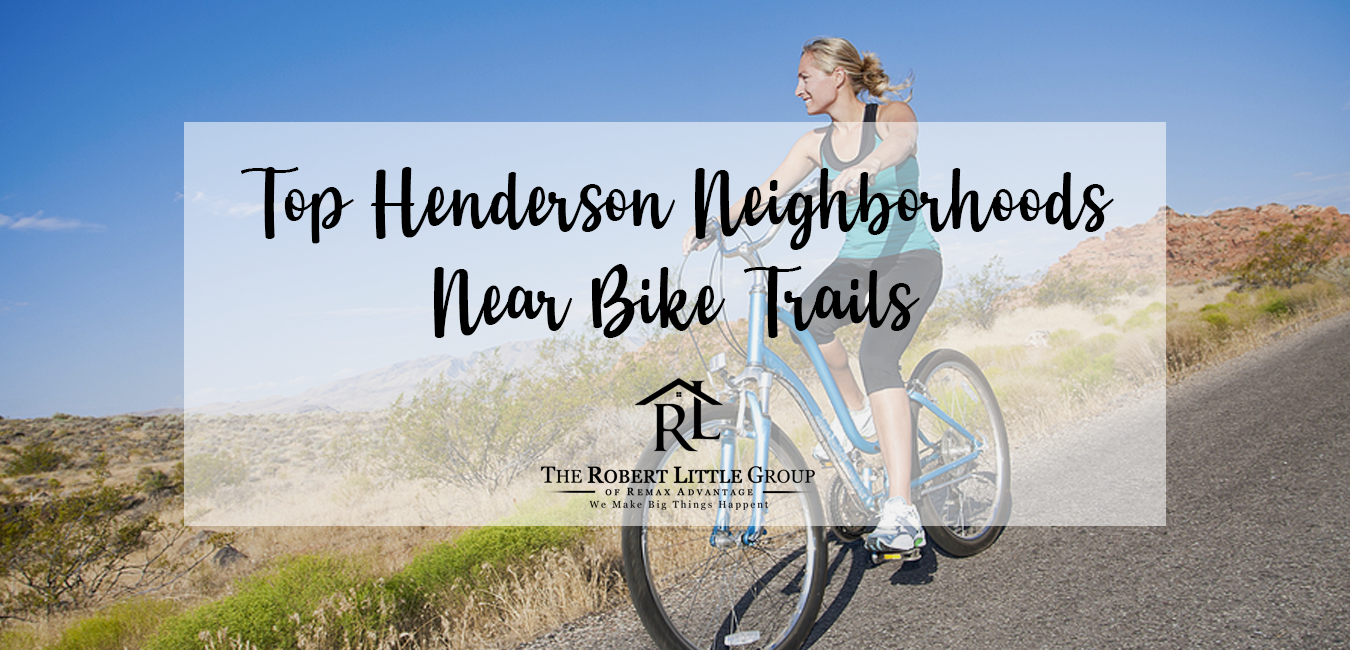 A big part of living in Henderson means easy access to outdoor recreation, and that's possible when you take your home search to some of the city's top neighborhoods. If you're interested in finding a home near area bike trails, searching available Henderson homes can certainly be an advantage. Here are some of the city's top neighborhoods that also happen to sit near bike trails:
Cadence
Cadence is a master-planned community that's found close to the Las Vegas Strip, downtown and popular Lake Mead Recreation Area. The walkable, tree-lined streets of Cadence make it easy to get outside and enjoy the surroundings. There are hundreds of acres of trails, open space, and parks to explore in this part of Henderson. The nearby recreation area only adds to the community's appeal with plenty of space to hike or hit the biking trails year-round.
Anthem Highlands
Surrounded by tens of thousands of square feet of wildlife preserve, it's easy to get out and enjoy nature living in Anthem Highlands, as well. The master-planned community offers convenient access to bike trails right inside the community, as well as some parks and plenty of recreational space. Some of the homes were constructed in the mid 2000s, offerings up modern construction and plenty of inclusions.
Green Valley Ranch
Green Valley Ranch is yet another master-planned community that's found in Henderson. The community stretches across more than 1,000 acres, making room for more than 3,000 homes in the aera. Homebuyers in the community enjoy local biking trails, walking paths, parks, and greenspace. The neighborhood also happens to sit close to Amigos Trail, which makes it easy to get out and enjoy a ride whenever you desire.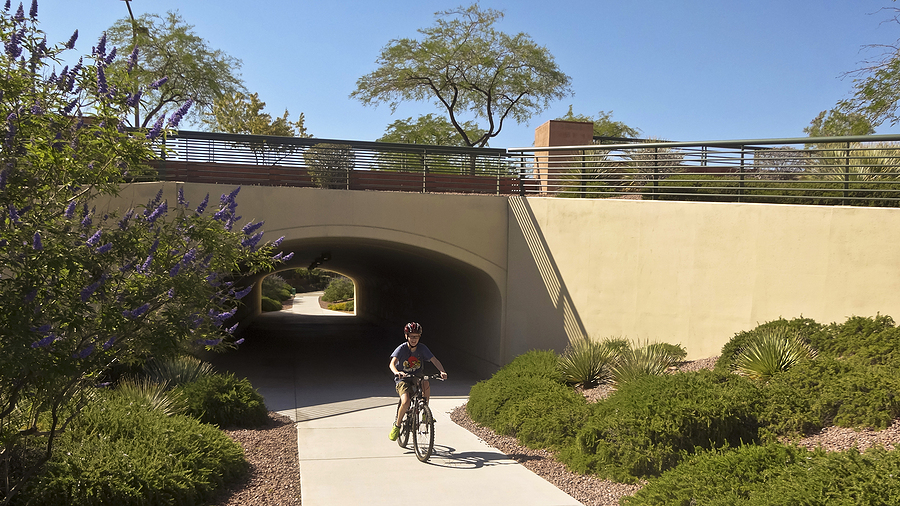 Wellington Manor
The Wellington Manor community of Henderson has the advantage of sitting close to Equestrian Park South & Trailhead. This is a fun area to access local trails for biking and other outdoor recreation. Some people choose the area for biking, and some enjoy it for dog walking. The friendly community of Wellington Manor also sits close enough to major roadways and entertainment options in the Henderson area.
Lake Las Vegas
Lake Las Vegas is a local reservoir and developed area in Henderson. The community offers a number of different housing options for buyers to consider, making it likely the perfect home for your lifestyle resides in Lake Las Vegas. Not only will you find such high-end amenities as golf and waterfront opportunities like paddle boarding, kayaking and more, but you'll also find miles of trails to explore on bike or on foot. In addition to some of the neighborhood trails, the area is also close to some City of Henderson trails. The Terraza Park and Trailhead sits conveniently close to Lake Las Vegas, making it simple to enjoy outdoor recreation living at Lake Las Vegas.
Looking for a home near outdoor recreational amenities? Browse Henderson homes for sale near bike paths & trails below.