Tips for Setting and Achieving Your 2018 Goals
Posted by Robert Little on Monday, January 8, 2018 at 8:01 AM
By Robert Little / January 8, 2018
Comment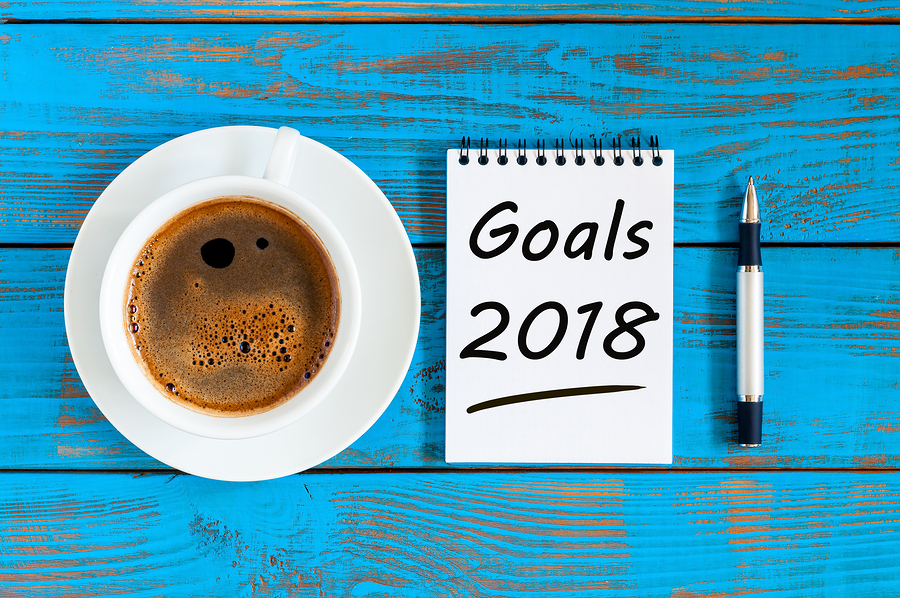 Happy new year! 2017 was a great year for me. I got married, my wife and I are expecting a child, and business is good.
I am always trying to improve my business and personal life, and goals have been a big part of that.
I find that setting goals has helped me achieve success and deal with life's problems. Have you set your goals for 2018?
If you have set your goals or resolutions, make sure that you write them down. There's a saying that goes, "Unless you have a written goal, it's not a goal."
Goals also need to be measurable. If your goals aren't measurable, you won't be able to improve. Goals should be S.M.A.R.T. They need to be Specific, Measurable, Attainable, Realistic, and have a Time Limit.
I like to set goals for five years from now, three years from now, and six months from now.
"
Make sure that you set S.M.A.R.T. goals.
"
Start by picturing where you want to be in five years and work backwards from there. That way, you will be able to find the baby steps that you need to take each day to achieve your overall goals, whether you want to lose weight, be debt-free, or achieve financial independence.
It can also be helpful to come up with some audacious goals. Again, picture where you want to be five or 10 years from now and work backwards.
Be fixated on your goals. What we think about most becomes our reality.
So, take some time to sit down and think about where you want to be three or five years down the road. Figure out which small goals you need to achieve in order to reach your big goals.
I hope 2018 is your best year yet. If you have any questions, just give me a call or send me an email. I would be happy to chat with you!
Have you made any goals or resolutions for 2018? I have a few tips to help you set measurable, achievable goals today.
Looking to sell your Las Vegas area home? Check out my free home value calculator
Wanting to buy a home in Las Vegas? Search Las Vegas homes