The Pros & Cons of Buying a Golf Course Home
Posted by Robert Little on Tuesday, September 28, 2021 at 9:09 AM
By Robert Little / September 28, 2021
Comment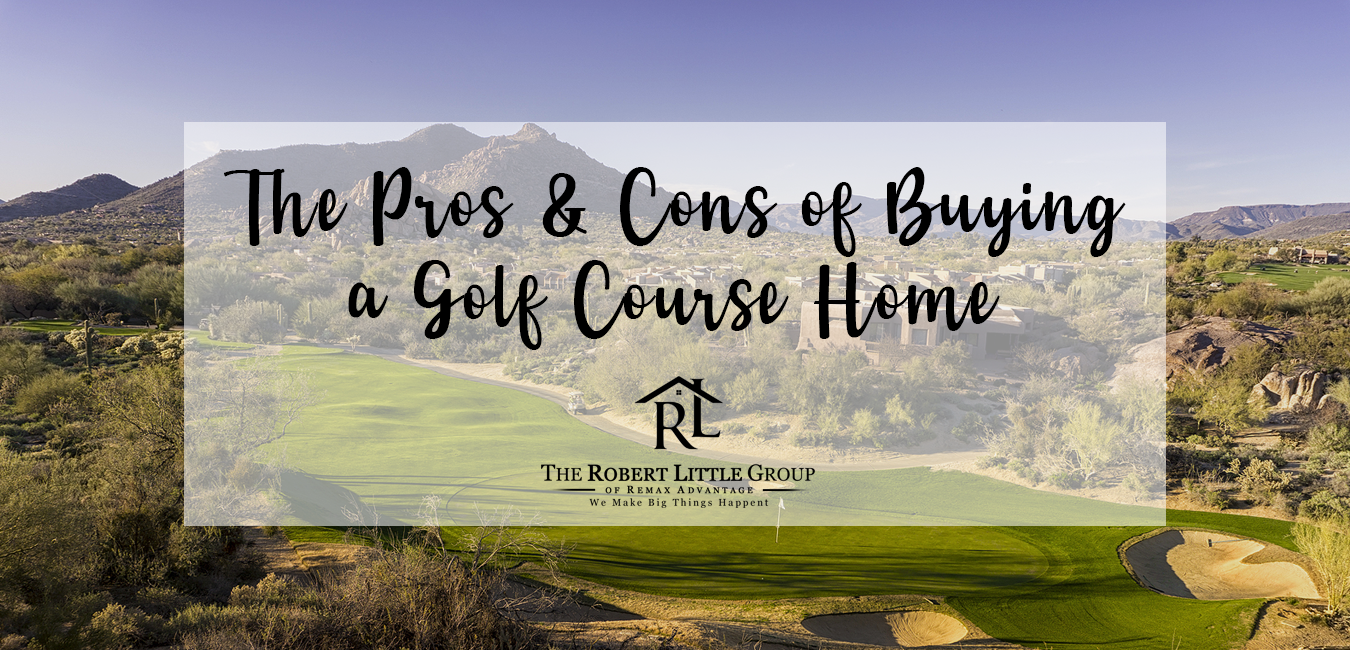 If you've ever considered buying a golf course home there are certainly a number of advantages. From a great location to added amenities, a golf course home can certainly be appealing. On the other hand, there are also a few cons to consider before you put in an offer for a home in a golf course community.
The Views
Pro: A big pro of living on the golf course can be the views. When you back up to a golf course, you're probably going to enjoy some nice landscaping and green views. In this case, you don't have to worry about seeing into a neighboring lot that may not be as well-kept as your own.
Con: The views, however, sometimes come with a drawback. You may possibly have to deal with an occasional golf ball on your property. Depending on the location of your home on the course, you could, at some point, experience the sad result of a golf ball hitting your home or your vehicle.
Extras
Pro: Yet another pro has to do with the added amenities. Oftentimes golf course communities also come with other extras, including things like tennis, pickleball and swimming pools. They additionally often include a clubhouse too, which may mean a fitness center and some on-site dining options.
Con: Living on a golf course likely means living under the guidelines of an HOA. This probably means an added monthly expense. Some associations are pretty specific when it comes to maintenance and landscaping, too. Of course, this could also be considered a pro because it keeps surrounding homes up-to-code.
Dreaming of living on a golf course?
Search
Henderson golf course homes for sale
or contact The Robert Little Group, Henderson's local golf community experts, for help with your home search or to schedule a home showing.
Location
Pro: Another bonus for golfers is being able to watch others play the course. If your golf course hosts tournaments, you may be able to enjoy some prime viewing right from your own backyard. On the flip side, you may be able to occasionally rent out your property to those interested in a short-term stay.
Con: Of course, with a golf course home you really need to think about the specific location of a home. For instance, depending on where on the course the home is located, you may have to deal with additional noise from places golfers commonly gather. This is sometimes true if the home is close to a cart path or a tee box.
Upkeep
Pro: The landscaping alone is a great reason to consider a golf course home. Maintenance crews will likely want to ensure the course is well-kept. Assuming the course isn't lighted, golfers probably aren't able to play at night, which means you're in a for a peaceful, well-kept setting when the sun goes down.
Con: Unfortunately, extra noise can come landscape crews. Oftentimes golf course maintenance crews head out pretty early in the morning to get the course in tip-top shape for early bird golfers.
Resale value
Pro: When you go to sell your home, a golf course community can be seen as an advantage. All of the added amenities mean buyers are able to experience more by purchasing a home in the community.
Con: On the flip side, you may drive away certain buyers who aren't at all interested in the extra costs of homeownership in the community. If someone doesn't appreciate golf, it may be a harder sell to interest them in buying your home.
More Las Vegas & Henderson Golf-Related Content