The Best Downtown Las Vegas Condo Buildings Buyers Should Consider
Posted by Robert Little on Tuesday, January 31, 2023 at 11:45 AM
By Robert Little / January 31, 2023
Comment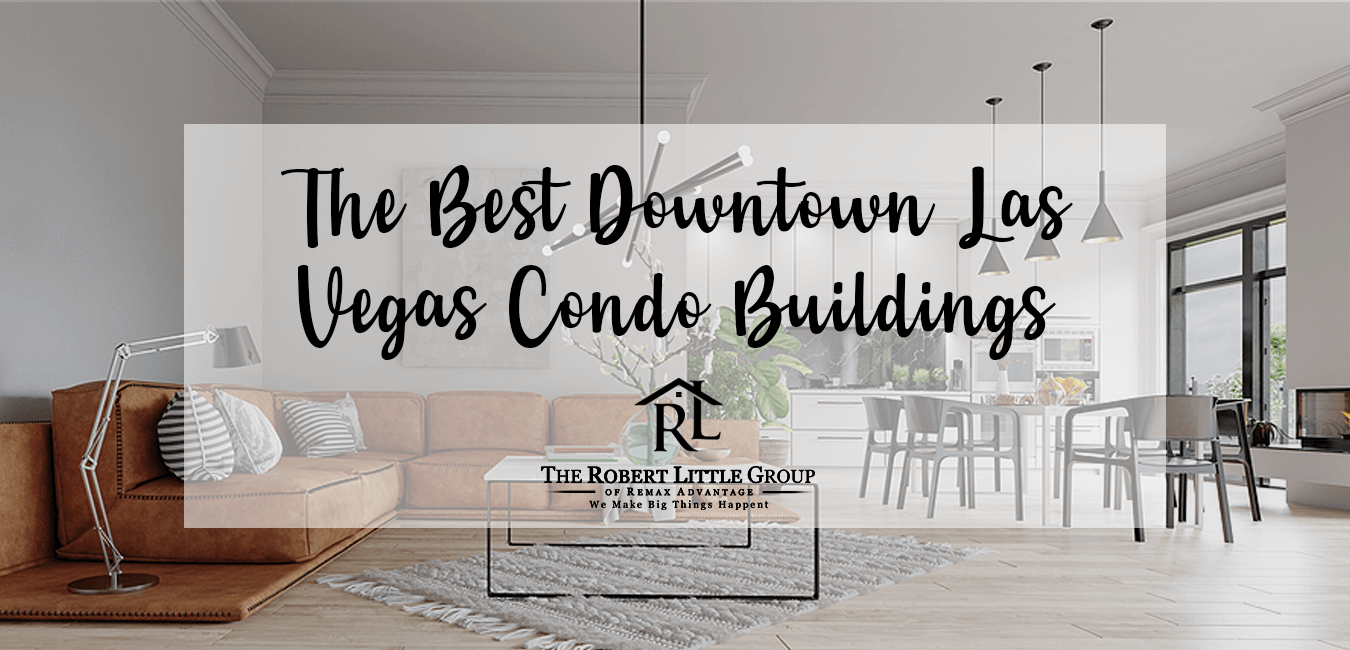 Purchasing a condo is an ever-popular option for Las Vegas homebuyers, especially for those looking to downsize or who are in search of a vacation home that will involve little upkeep. Additionally, condos tend to be a more affordable option to single-family homes. Still, there are many factors to take into consideration when on the hunt for a condo in Las Vegas. Of course you will want to consider your budget and research the various areas in town before commencing your search. High-rise condos tend to be the most luxurious, and hence, the most popular. Their views are the most expansive, and they tend to be adjacent to the Strip. However, mid-rise condos have their perks as well and tend to be priced significantly lower.
The Homeowners Association is the governing body that manages the property, and they will make the rules that affect your actual living experience in any Las Vegas condo. So you will want to familiarize yourself with the rules of the relevant HOA, as well as research how well it is funded, so that you can be assured that your unit will be well-maintained. Here are some of the Best Downtown Las Vegas Condos interested homebuyers should take a hard look at.
Juhl
Located on E Bonneville Avenue in Downtown Las Vegas, Juhl is a mixed-use condominium complex with units ranging from 500 square feet to just above 3000 square feet. Juhl comprises six residential buildings which expand over an entire city block, accommodating 344 individual units. Prices range from the mid-200's to the low $1M, depending on the size. Its living space options include live+work lofts and two-story penthouses. Homeowners can enjoy a luxury-style pool and spa, a two-story fitness center along with a concierge and on-site security. Entertainment, dining and boutique shopping are only steps away at the nearby world-renowned Fremont Street Experience.
The Ogden
If you're looking for a luxury highrise that overlooks all of Las Vegas, The Ogden might be the place for you. Built in 2008 on the 1-acre former site of the Streamline Tower, The Ogden is located on North Las Vegas Boulevard in Downtown and home to magnificent views of the world-famous Las Vegas Strip and Fremont Street as well as its surrounding mountains. The 21-story highrise houses 224 residences that vary in size from 800 square feet to over 2000 square feet. Its amenities include a state of the art fitness center with gorgeous views to a rooftop pool and deck. Any kind of entertainment or dining option you can imagine is at your doorstep at The Ogden, which is right on the Strip and close to the Fremont Street Experience, offering urban living at its finest. You can look to pay between 300k and 800k for these luxury condos.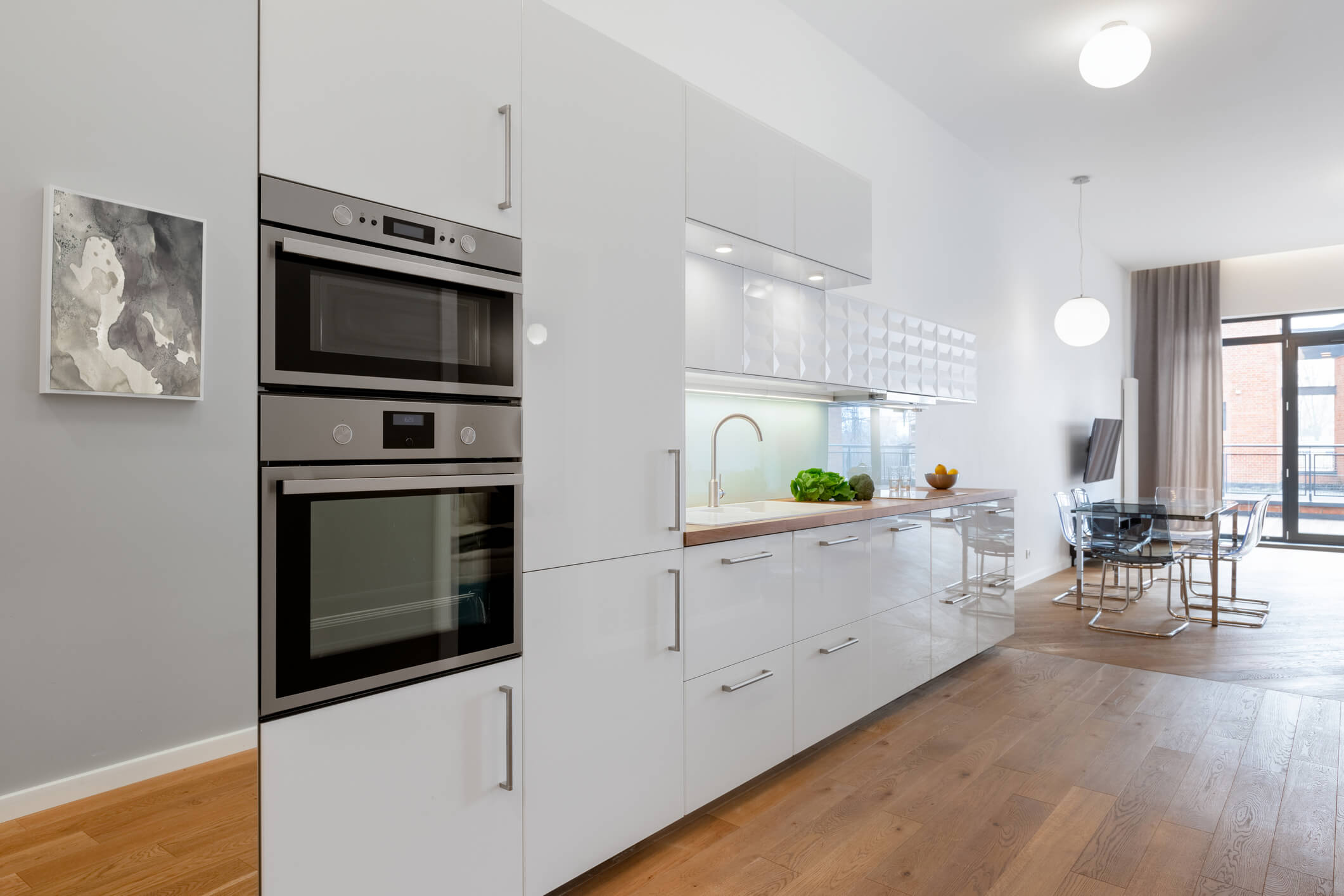 SoHo Lofts
Located in the center of Downtown Las Vegas in the Arts District, the Soho Lofts offer a mixture of style and comfort. Built in 2006, this centrally located, 16-story building offers 120 units Studios. 1 bedroom and 2 bedroom units range from 440 to 1500 square feet, and are typically priced anywhere between the low $400s and mid $500s. Its finest feature might be its location, with dozens of restaurants, indie boutiques, art galleries and three different shopping centers just minutes from your home. Beyond that, other Vegas attractions, such as the Discovery Children's Museum, the Las Vegas Natural History Museum, The Old Las Vegas Mormon State Park, and the Spring Preserve are a mere 3-7 minute drive.
Newport Lofts
Newport Lofts offers loft-style living in the heart of the thriving Arts District of Downtown Las Vegas. Built in 2006 as a 23-story steel-frame tower, it houses 163 units, the bulk of which range from 900 square feet to 1600 square feet. The larger two-story penthouse suites range from 2200 to 3000 square feet and tend to be priced in the mid-900's. The units vary in size and layout, but they all contain balconies which offer unique views from each side of the building. They commonly have exposed ductwork and concrete floors. Newport Lofts offers exceptional amenities, including a rooftop pool, fitness center and running track, plus a lounge area with wifi and a kitchen. All residents are guaranteed a front desk attendant, a 24 hour doorman, a parking space, and a storage locker.