Short Term Rentals: Everything You Need To Know
Posted by Robert Little on Wednesday, March 21, 2018 at 11:31 AM
By Robert Little / March 21, 2018
Comment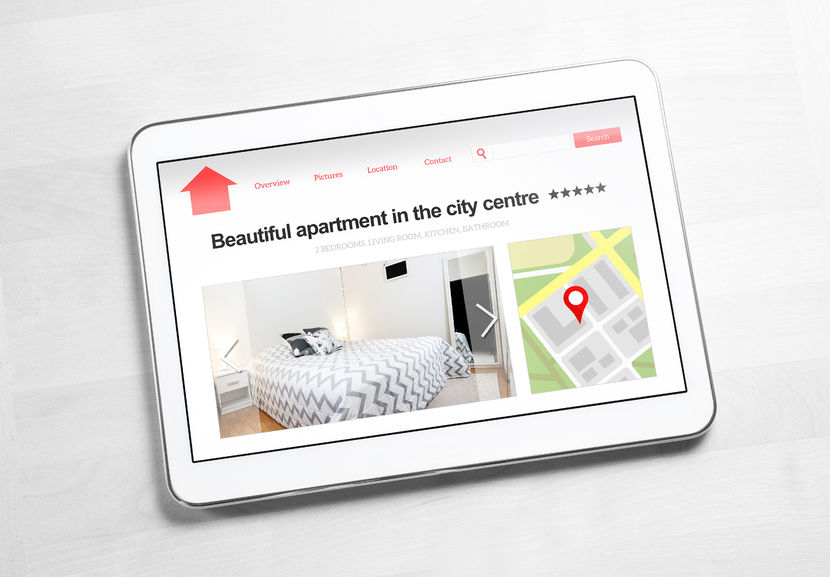 What to do about short-term rentals has been a hot topic of conversion lately, especially as the popularity of home-sharing websites like Airbnb continues to soar, and the city also continues to crack-down on short-term rental abuse from local home and condo owners.
Just last month, the Las Vegas Planning Commission denied applications for nine short-term rental licenses that would've allowed residents in a number of Las Vegas high-rises to rent their unit out on a short-term basis, which by definition is any period of time under 31 days.
Most notably, The Ogden is a building where numerous problems have been reported due to short-term rental abuse, forcing residents to file complaints about extra noise, glass in the pool, and countless other issues related to the building and its livability.
The Problem
Las Vegas is absolutely a city that's defined by tourism and nightlife, almost making it the ideal place for home-sharing to thrive while full-time residents get fed-up with the problems it inevitably causes.
In most instances, the real problem with home-sharing is that the homes that are being used as short-term rentals turn into "party houses" more often than not in Las Vegas, creating a rift between home owners living in a neighborhood or condo building and those who are using a home or condo as a vacation crash pad.
What's Being Done
City officials in Las Vegas started making changes last year regarding short-term rental regulations, allowing for more oversight into who gets licenses and in what parts of town. Additionally, the city also launched a hotline where homeowners can formally file a complaint, which is important given the city also plans to strictly enforce short term rental regulations, and issuing steep fines to property-owners using their home for short-term rentals without the proper licensing.
Also, home-sharing companies like Airbnb will also need to provide the city with quarterly data on bookings, fully allowing the city to see what's being booked when something is booked, and where.
Another new rule has also been put into place that states short term rentals can no longer be closer than 660 feet from one another, which also applies to high-rise condo and apartment buildings. So regardless of width or height, the city of Las Vegas will not license 2 homes, or 2 condos, that are within 660 feet of each other—no exceptions.
The Penalties
When Las Vegas officials verify a home or condo is being used as a short term rental without a license, a cease-and-desist notice will be immediately sent out. After formal notices are issued, the city can fine the property owner $500 per day that the space has been rented out, as well as levy a $180 fine for failed inspection fees.
What Las Vegas Home Buyers / Home Owners Need To Know
Not everyone is against home-sharing, and some would-be homebuyers in Las Vegas feel it's just one more way to make buying a home more affordable if they're able to rent out the space while they aren't using it themselves. But before you go signing on the dotted line, here are just some of the facts you need to know about short term rentals in Las Vegas.
Las Vegas city regulations define short term residential rentals as dwellings being rented out for a period of less than 31 consecutive days.
Short term residential rentals are prohibited in the following master planned areas:

Summerlin

(including Sun City Summerlin), Town Center, Skye Canyon, Cliff's Edge, Downtown Centennial Plan, Grand Canyon Village, Las Vegas Medical District, Providence Square.
Short term rentals are not allowed to be within 660 feet of another home or condo already being used as a short term rental.
If a short term rental is inside a gated subdivision or controlled access condo building, the city requires a letter from the HOA allowing the property's rental use.
Property owners who use their residential homes or condos for short term rentals must obtain and maintain a $500 annual license.