Moving to Summerlin: Summerlin, NV Relocation & Homebuyer Guide
Posted by Robert Little on Monday, March 29, 2021 at 9:48 AM
By Robert Little / March 29, 2021
Comment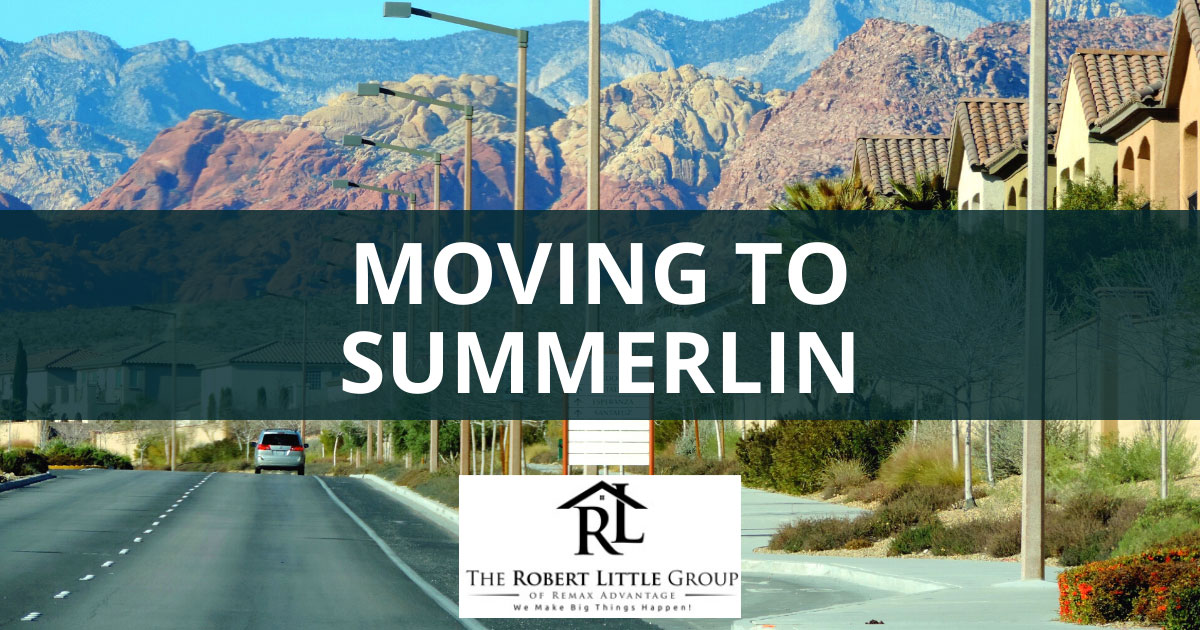 The list of the most well-known vacation destinations worldwide could be considered the ultimate bucket list for travel. Chief among these experiences is globally recognized Las Vegas, NV. Known initially for being a nightlife center in the desert, the community is now a multimedia entertainment destination. For decades, visitors have been able to enjoy internationally known musicians, singers, comedians, magicians, and every other form of artistry imaginable, in addition to the unbeatable shopping, niche venues, and huge casinos.
Millions of annual visitors come to the area, and many of them consider the possibility of relocation. That is why aside from the casino industry, the city itself has grown by leaps and bounds over the past few decades. One particular neighborhood has emerged as an example of the most successful master-planned communities in the area: Summerlin.
According to the 2010 census, Summerlin had about 59,000 residents. 10 years later, the community has grown to almost 100,000 people. It won several national awards as one of the best places to live in the US during that time. Below are a few reasons why this neighborhood may be a great place for relocation.
Cost of Living in Summerlin
The expected level of costs is one of the first considerations before relocation. The relative cost index can provide a preview of a new resident's ability to enjoy the amenities a community can offer. Using an index based on the average cost of living in the US, Summerlin posts 130.6. That means it would take about $131 to purchase what $100 would get you in the average city.
However, this cost is not borne equally across expenses. New residents can expect to pay more for certain things but save money on other expenses. For example, average grocery costs in the community are about 107.7% of the nation. That means it will only cost about 7.7% more to eat here than in the average city. On the other hand, healthcare costs are about 7.7% cheaper.
Compared to other communities, utility costs are almost the same as the nationwide average. Transportation costs, on the other hand, are about 24% higher in Summerlin. Miscellaneous costs, including clothing, repairs, and entertainment, are only about 3.6% more expensive.
Housing costs will be the biggest change on the budget, at 85% above the national average. Residents hoping to purchase a home can expect a median home cost of $420K, compared to the USA average of $231K.
Apartment rental costs will also be a bit more expensive than the average community. Renting a studio apartment within Summerlin will cost around $980, compared to the US average of $821. Interestingly, those looking to save money may be able to find studio apartments in the surrounding Las Vegas area for as low as $652. One-bedroom apartments in Summerlin cost about $1190 on average, compared to $791 in the metro area.
Residents seeking a roommate or a separate office can rent a two-bedroom apartment for about $1470. A similar-sized apartment in the surrounding community would cost about $979. Renters who require the maximum amount of space could lease a three-bedroom for $2130 and add a bedroom for $2580 a month.
Real Estate in Summerlin
In part because of the Las Vegas reputation, the community has several high-quality real estate options for new residents. The key is to select an area that offers the right match of price and amenities. For example, the Sun City Summerlin community has about 13,000 residents. Homebuyers can expect to pay about $229K, and rent will cost about $1124 on average.
Summerlin South is more than twice the size of the previous entry at 25,717 people. Homes for sale in this area have a median price of $355K, with monthly rents around $1547.
Lone Mountain homes have a median cost of $225K, and the area has about 50,000 residents. Renters pay a median cost of $1291. With a little over 40,000 people, homes in North Cheyenne have a median cost of $182K. Rents in the area are close to those in other communities at $1254. There are several other neighborhoods to consider, all with home prices and populations within these ranges.
Beyond the costs, each neighborhood's amenities are a vital clue to potential residents' quality of life. Regency at Summerlin offers a resort-like atmosphere with one-story luxurious homes. Inside the secure and gated community's clubhouse, residents can access a swimming pool and fitness center. The outdoor grounds include 150 miles of trails, tennis courts, and more.
The Ridges neighborhood is a luxury residential neighborhood on the outskirts of the Las Vegas metro area. The community is set against a lovely mountain background and features custom, modern homes with a golf course and views of the Las Vegas Strip. This community's residents also have access to a luxury community center, including fitness clubs, personal trainers, hiking trails, and a spa.
Sun City Summerlin is a 55+ community of private homes just minutes away from the Strip's excitement. The neighborhood offers residents the benefits of a thriving area, including shopping, hospitals, and restaurants. With more than 7000 single-family homes, Sun City Summerlin is a great place for comfortable patio and garden villa houses.
Job Market in Summerlin
As part of the Las Vegas metro area, one might correctly expect Summerlin to maintain a strong connection to the hospitality and tourism industries. The community has an unemployment rate slightly above the national average, at 4.7% vs. 3.7%. Per capita income is also greater than the US average, at about $58K vs. $31K. New residents will also be happy to hear that future job growth is charted at 40.3%, almost 7% points higher than the nation.
The two largest employers in Clark County are government organizations. Clark County School District is responsible for providing public education in the community, including K-12 and adult education. The undertaking requires around 35,000 employees, making it one of the largest in the nation. The second-largest employer in the area is Clark County, providing a wide variety of government services to residents and visitors alike with more than 8,500 staff.
As expected, the next six largest employers in the region are hotel-casinos. Wynn Las Vegas, Bellagio, MGM Grand Hotel/Casino, Aria Resort & Casino LLC, Mandalay Bay Resort and Casino, and The Venetian/Palazzo Casino Resort all have between 6,000 and 8,500 staff. That is good news for residents with career paths dependent on hospitality and tourism. In fact, ten of the largest twenty employers in Clark County are large entertainment and resort complexes.
Popular Industries in the Area
Unlike other communities with a decentralized base of industries, almost half of all workers in the Summerlin area are in one of four industries. The accommodation and food services and professional, scientific, and technical services industries claim around 12.9% of workers apiece. Another 11.5% provide health care and social assistance services to fellow residents. Retail trade employees hold about 10.8% of the local jobs. The other positions occupied single-digit percentages by population.
Things to Do in Summerlin
Being a tourist area, there is no shortage of fun and activities. Las Vegas is known as the entertainment capital of the world, so there is no shortage of nightlife and food for every niche. However, it is also possible to find alternative activities for those who prefer something new.
Outdoor Activities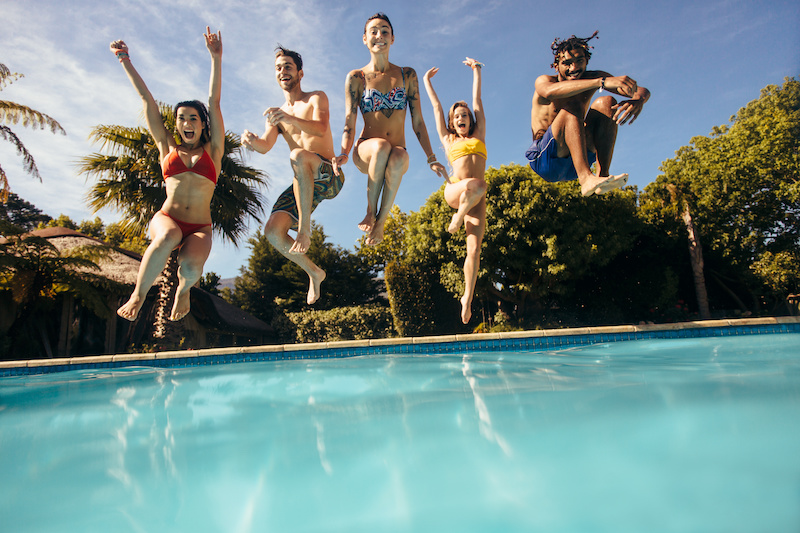 Outdoor activities may not be the first thing to come to mind when thinking about Las Vegas, but the community definitely offers opportunities. Seventeen miles west of the Strip, Red Rock Canyon National Conservation Area receives more than two million visitors each year. The area includes miles of scenic trails for hiking, biking, driving, rock climbing, or just observing nature. Golfers will find a wide variety of courses, including Highland Falls, TPC Summerlin, and Palm Valley. Each of these provides different challenges and unique scenery to enjoy.
Lovers of all things outdoors will also find several public parks maintained by the government. Arbors Tennis & Play Park provides multiple well-lit courts and a custom-built tricycle track for toddlers. Fox Hills Park is an 18-acre adventure-themed park, including climbing towers, a zip-line, and more.
Restaurants, Breweries, and Bars
The Las Vegas community is legendary for the food and brews scene, with more niche experiences than any other community. Echo & Rig Butcher and Steakhouse is a wonderful place to get high-quality meats to cook at home or a restaurant meal. Order the Short Rib Hash for prime short rib served with potatoes, bell peppers, and poached eggs. PKWY Tavern Taphouse and Grille offers great grilled food like burgers and a wide variety of more than 250 beers.
Nightlife
Night owls will find a never-ending source of twilight fun in the community. The Smith Center will be a regular part of the weekend entertainment schedule, with a rotating roster of dance shows, musicals, and Broadway-style plays. For something completely new, try the 9th Island Kava Lounge for one of the nation's first Kava bars. In addition to live music, the facility offers Kava beverages to relax even the most stressed minds.
Shopping
Whether visitors are looking for the latest fashions or residents are searching for set pieces, shopping is another great experience in Summerlin. Tivoli Village is a place for experiments and adventures, including dance studios, kitchen design experts, and cigar bars. Trails Village Center will also become a regular stop for residents, with an Albertsons' grocery store and CVS on-site. There are close to forty additional businesses in the area, including a pub and multiple banks.
Summerlin Climate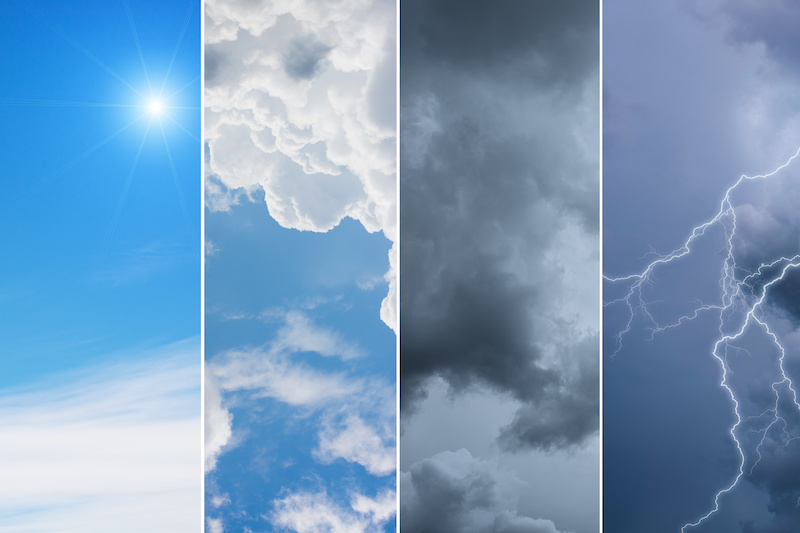 Despite modern conveniences, the Las Vegas area is still technically a desert. As expected, rainfall during the year is largely minimal, with ten months having monthly averages under an inch. The heaviest rainfall each year is during February, at 1.2 inches. From April through November, people can expect less than 0.5 inches of rain per month, with almost no precipitation in June. Humidity follows this pattern, with no months averaging more than 50%.
As for temperatures, those who hate cold weather will love that the coolest months of the year are December and January in the mid 40ºs. On the other hand, July is the hottest month, with average temperatures just under 90º. Residents can expect temperatures of around 80º or higher each June through September. April through June and September through October are the best times of the year to visit, with balmy temperatures and blue skies every day.
Traffic in Summerlin
Because Las Vegas is known as the "city that never sleeps," it does not have the traditional rush hour traffic times associated with other communities. For example, traveling from Summerlin to the North Las Vegas Airport takes about 14 minutes during the lowest traffic between 1 and 5 a.m. However, the same trip can take as many as 25 minutes from about 6 a.m. to midnight each day. Similarly, traveling to downtown Las Vegas takes about 14 minutes in the lowest traffic but stretches to as much as 18 minutes for most of the day. Keep in mind that even if you have the cheapest auto insurance in Nevada, it will be impacted by the distance you drive to and from work.
The average commute time for Summerlin residents is 23.2 minutes, which is shorter than the average US time of 26.4. Because more than 81 percent of residents drive to work alone, Las Vegas parking is big business. Almost all downtown parking is metered, and there are paid self-parking garages all over the community. Fortunately, most of the resorts and large businesses provide free parking for customers.
Alternative Routes
The Bruce Woodbury Beltway circumnavigates most of the area to the west and north of Las Vegas, providing a reliable way in and out of several communities via the closest cross street. The Beltway runs down Summerlin's western edge, matched on the eastern side by NV-95 on a parallel course. In case of major traffic on either side, N Rampart Blvd runs north to south through the community center. NV-613 runs through the community from east to west, with W. Lake Mead Blvd being the only street with a similar course.
Summerlin Public Transportation
Summerlin community is overwhelmingly a driving culture; however, there are some public transportation alternatives. RTC of Southern Nevada provides many bus routes connecting Summerlin to the larger Las Vegas community. Routes range from every 15 minutes to 30 minutes. Visitors to the area can purchase regular fare for $6 and three-day passes for $20. Fare for residents is only $2, with thirty-day passes available for $65.
While several high-speed rail options are being considered, they are not currently operating. Outside of buses, residents may also make use of taxicabs and online ride apps.
Summerlin Schools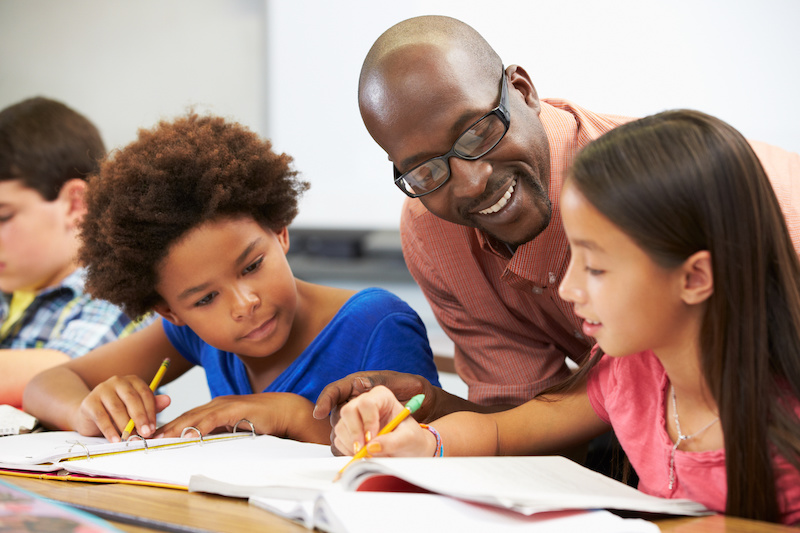 Clark County School District provides instruction for more than 330,000 students with a student-teacher ratio of 22-to-1, compared to the national average ratio of 17-to-1. It's one of the largest and fastest-growing districts in the United States. The community has 239 elementary schools, 78 middle schools, and 69 high schools.
The area also has several institutions of higher learning; with almost 32,000 students, the University of Nevada-Las Vegas is the largest education center in the region. The College of Southern Nevada is another major institution in the area with about 10,000 students. The college has several campuses and satellite locations, including the Summerlin Center.
Move to Summerlin Today
As with any community, advanced research can make for a more pleasant experience following the relocation. Summerlin offers truly resort-quality living in a residential lifestyle. The community is close enough to the Las Vegas Strip's hustle and fun, but with the quiet suburban amenities many people love. Make Summerlin your next home, and this community's many great amenities can be yours!