Moving to Henderson: Henderson, NV Relocation & Homebuyer Guide
Posted by Robert Little on Monday, October 12, 2020 at 2:40 PM
By Robert Little / October 12, 2020
Comment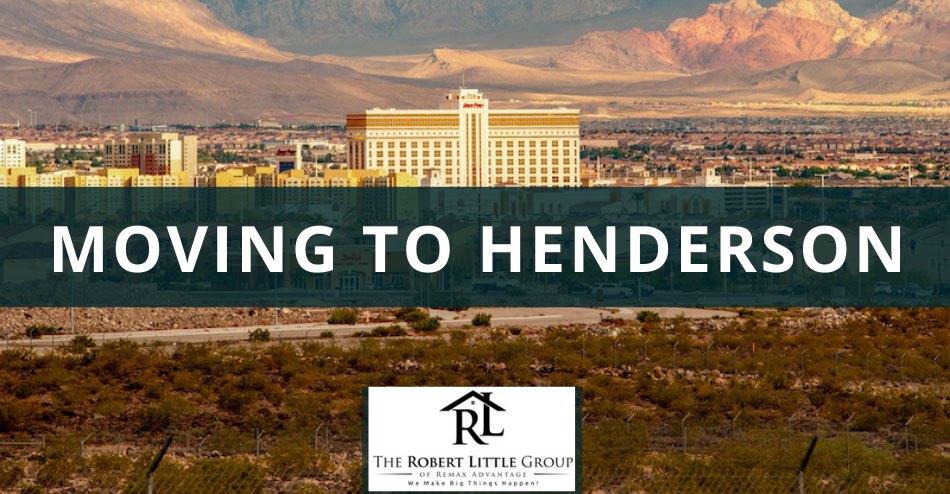 Just 16 miles south of Las Vegas is Henderson, Nevada's second-largest city. With the ability to bike just about anywhere with ease, residents enjoy a dense suburban area in this city.
Many parks, bike trails, shops, and restaurants line the streets of Henderson. The city has grown into a major resort area due to its proximity to Las Vegas, which has spurred large economic growth and provided many residents the ability to easily find employment.
With over 270,000 residents in the area, Henderson offers a number of activities to keep everyone entertained. When not visiting the area's malls, movie theaters, or concert venues, residents can take a short drive or bus ride and enjoy the Las Vegas Strip year-round. This desert oasis continues to grow and shows no signs of slowing down. The following information can help those who are planning to relocate to Henderson.
Henderson Cost of Living
Residents of Henderson experience a cost of living index of 117.7, which means it is 17.7% more costly to live in Henderson than other areas in the United States. Housing and transportation are among the largest factors that contribute to the high cost of living index score.
With a median home price of $326,900, Henderson is among one of the most costly areas to own a home in Nevada. However, 60% of residents who live in Henderson own their homes, and many of these residents have lived in the same home for nearly two decades.
Less than 40% of residents rent apartments, condos, or homes in Henderson. The decreased demand and proximity to Las Vegas greatly impacts the monthly rental prices. Studios begin at $780, while one- and two-bedroom apartments range from $946 to $1,171. Some three- to four-bedroom homes are available for $1,695 to $2,055 per month.
According to Best Places, some other factors that directly impact the cost of living index score in Henderson include:
The state of Nevada does not have an income tax, which saves residents an average of 4.6% of their annual salary. The sales tax rate is 8.3%, which is just 1% higher than the United States average.
Residents bring in an average income of $33,238 and the household generates $63,830. This is respectively $5,200 less and $10,100 less than the United States average.
Henderson Job Market
A number of Henderson residents work in the heart of Las Vegas, as few businesses have opened their doors in Henderson due to the allure and draw of the world-famous neighboring city. However, those that have opened businesses in Henderson are small mom-and-pop shops, not major corporations.
The largest employers in Henderson that have at least 2,500 workers on their payroll include the City of Henderson and The St. Rose Dominican Hospital. The next largest employers include the Green Valley Ranch Resort & Spa, Sunset Station Hotel & Casino, and M Resort. Each of these companies employ at least 1,000 residents. Other notable companies with at least 500 clocking into work include the Las Vegas Raiders, Barclay's Services, and Titanium Metals Corporation of America.
Popular Industries in the Area
The largest and most notable industry in Henderson is tourism. From the casinos and golf clubs to the hotels and spas, tourism drives the economy in Henderson and throughout Clark County. Other industries that are prevalent in Henderson include education, medicine, healthcare, information technology, and finance.
Things to Do in Henderson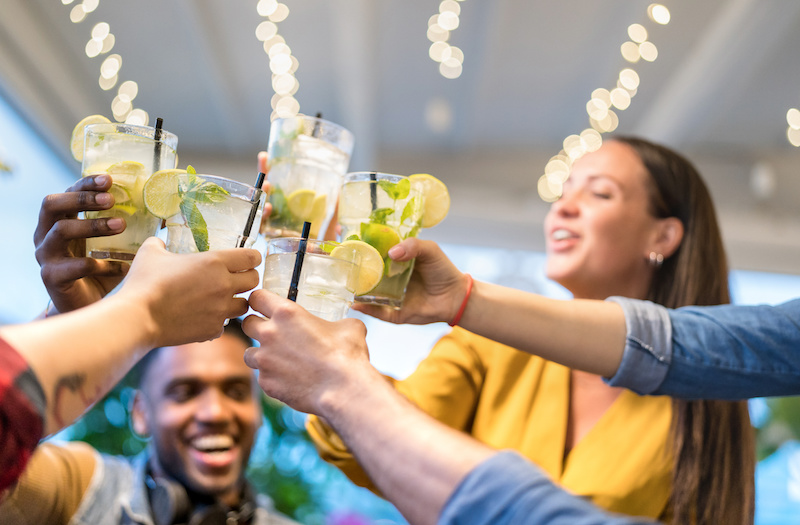 As Henderson was constructed, the city planners wanted to ensure residents could easily move throughout town. This decision has allowed Henderson to grow into a bike-friendly city. Residents can complete their errands and attend many fun activities within Henderson without using their vehicle. With over 184 miles of bike trails that interconnect in one system, residents can easily get to all the wonderful activities Henderson has to offer. From staying inside to avoid the desert heat to getting outdoors, Henderson has a plethora of things to do all year long.
Outdoor Activities
Most known for its bike trails, it comes as no surprise that most of the outdoor activities in Henderson are focused on biking. The River Mountains Loop Trail has been featured in the New York Times. Residents can start in Henderson and ride all the way to the historic Hoover Dam! Residents can also enjoy the Amargosa Trail, which connects each of Henderson's parks in one loop. Those who want to trade in their bike for other activities can get a membership at any of the area's many golf clubs or get tickets for a helicopter tour.
Restaurants, Breweries, and Bars
Residents of Henderson can enjoy cuisine from around the world without having to step foot in Las Vegas. True to Vegas style, a number of eateries can be found open 24/7 to satisfy any craving. Some best-rated restaurants include Hellas Bakery Café, Henderson Black Bear Diner, and Todd's Unique Dining.
Breweries are easy to access almost any time of the day or night. Residents can join the Sin City Brew Tours to visit and sample all the breweries in the area. Some top favorites are Bad Beat Brewing, Lovelady Brewing, and Crafthaus Brewery.
Bars are scattered throughout Henderson, and each one offers its own unique signature cocktails and decor. Born and Raised Henderson is one of the local watering holes best known and loved by residents. However, any bar you step into will always have sports available on the TV.
Nightlife
While the Las Vegas Strip is just a short drive away, residents can enjoy nightlife right in Henderson. Elixir and Club Madrid are Henderson's best clubs and are open every weekend. If you don't want to spend a full night out on the town, most of the bars in Henderson offer live music on the weekends.
Henderson Climate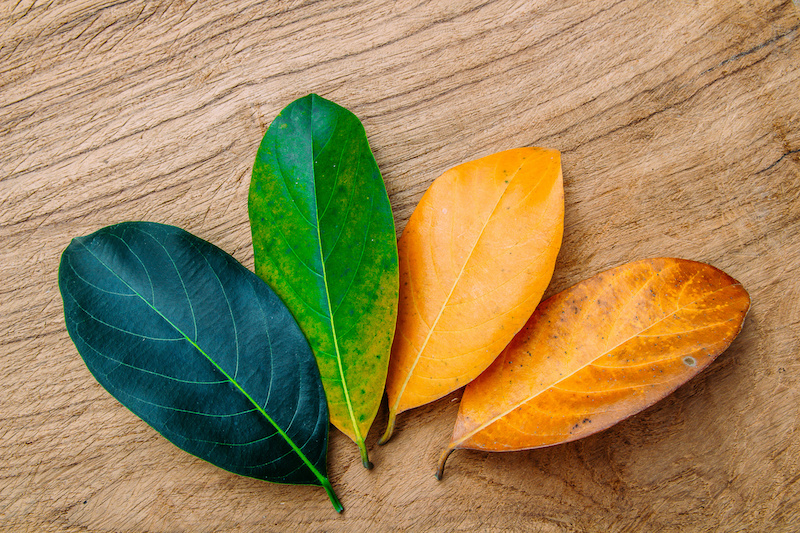 Henderson is considered one of the most comfortable areas in Nevada. With a comfort index rating of 7.4 out of 10, residents can expect incredibly hot summers and cold winters. Since Henderson is located in the desert, temperatures change drastically from the daylight hours to night. Residents consider March, April, and October to be the most pleasant months and rate July and August as the most unforgettable months during the year.
The average summer high in July is 104° F before the heat index is taken into consideration. Over 140 days exceed 90° F in Henderson, which is nearly six months of the year. The area sees less than five inches of rain annually.
Rarely will residents see snow in Henderson, although it is possible every few years to see snow flurries. The low in January is 38° F. Only 14 days on average annually dip below freezing in Henderson.
Henderson Traffic
The average commuter in Henderson can expect to spend just over 23 minutes in their vehicle going to work. Compared to the United States average of 26 minutes, Henderson residents spend two hours less in their vehicle commuting every month. Nearly 84% of residents drive their own car while 8% carpool. The remaining 8% of residents work from home, bike, or take mass transit.
For the most part, Henderson traffic is normal and predictable. Rush hour can be expected in the morning and evening. Commute traffic is not expected to be impacted much by the new arrival of the Las Vegas Raiders NFL team. However, Sundays, Monday nights, and Thursday nights could see more delays as fans make the drive in to see the team play.
Alternative Routes
Two major interstates cut through Henderson, which allows residents to quickly get to where they want to go. Fortunately, Henderson residents have multiple alternative routes they can take. Instead of using I-11, residents can use Highway 582 or local Pecos Road. In place of I-215, residents can trust West Horizon Ridge Parkway or West Warm Springs Road to get them where they need to go. Any time a major incident occurs, the City of Henderson's website is immediately updated to keep residents informed of alternate routes.
Henderson Public Transportation
The largest mode of public transportation in Henderson is the Regional Transportation Commission of Southern Nevada (RTCSNV) mass transit system. Over 50 routes are available to get residents from point A to point B 24 hours a day. The app is kept up-to-date and refreshed every few minutes to keep residents informed about any changes. Residents get discounted rates compared to those visiting the area. A single fare is $2, a two-hour unlimited ride pass is $3, and a 24-hour pass is $5. Residents who plan on using the RTCSNV for more than 24 hours can purchase a seven-day pass for $20, a 15-day pass for $34, or a 30-day pass for $65. Students are offered an even steeper discount and may purchase a monthly pass for $32.50 or a semester pass for $104.
Henderson Schools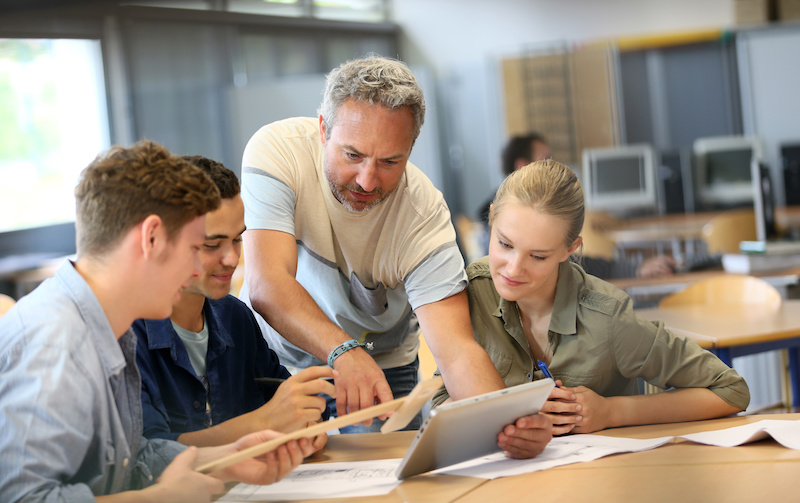 The Clark County School District provides education to students in Henderson and surrounding areas in Clark County. Within the district, Henderson is home to 29 elementary schools, nine middle schools, and five high schools. Additionally, four private college preparatory schools operate in Henderson. The Clark County School District offers an average student-to-teacher ratio of 22 to 1. Students have access to AP, IB, and Gifted programs at most schools in Henderson.
In addition to public education, Henderson is also home to many colleges and universities. These include Nevada State College, Roseman University of Health Sciences, and College of Southern Nevada. Several institutions have a campus in Henderson, such as California's National University, Touro University Nevada, and DeVry University.
Final Considerations for Moving to Henderson
While most individuals think Las Vegas when they hear Nevada mentioned in conversation, Henderson is an exceptional choice when moving to the area. Less than 30 minutes south of the Las Vegas Strip, residents of Henderson can enjoy living in the second-largest city in the state. Henderson has been developed to be incredibly bike-friendly, which promotes a healthy lifestyle and quick access to the best shops and restaurants in the city. Offering its residents a comfortable climate, many things to do, and a strong job market, there is something for everyone to discover in Henderson.