3 Los Angeles to Las Vegas Moving Companies to Consider For Your Move to Sin City
Posted by Robert Little on Saturday, January 20, 2018 at 9:39 AM
By Robert Little / January 20, 2018
Comment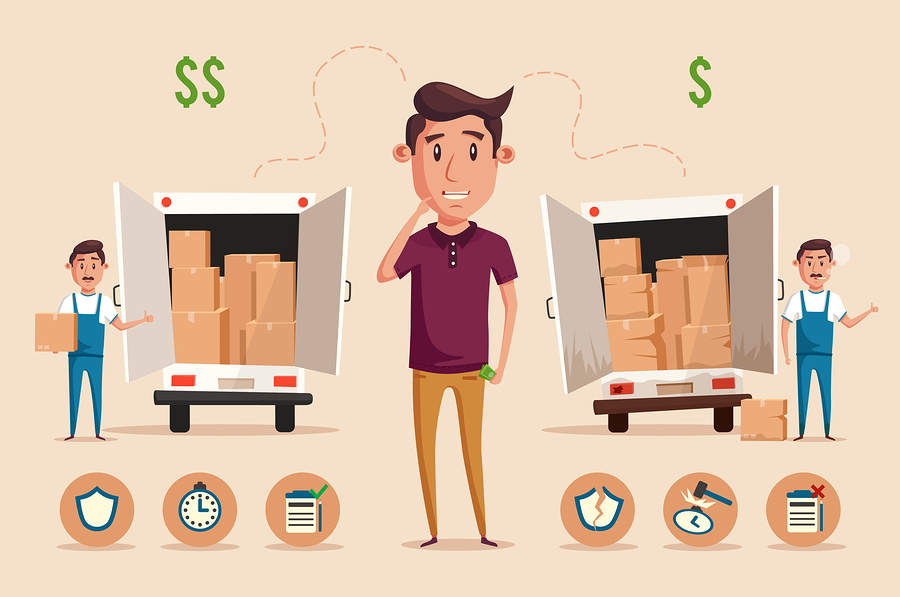 If you're thinking about making the move from Los Angeles to Las Vegas, you're definitely not alone. In fact, recent census figures revealed a pretty substantial increase in home buyers opting for Sin City over sunny Southern California thanks to cheaper home prices, plenty of outdoor recreation, a vibrant nightlife scene, and countless other factors that make living in the Las Vegas area increasingly more desirable. And just like Los Angeles, we also have a pro football team too, so take that, California!

As Las Vegas continues to better position itself as being a destination spot for home buyers of all ages, though, the hassle of actually making the move still exists for many soon-to-be buyers. But luckily for anyone who happens to fall into that category, more anymore moving companies are beginning to recognize this trend and offering all kinds of great L.A.-to-Las Vegas moving specials.

While most rates will vary depending on each individual moving situation, here are just a few companies we found who should definitely be able to give you a good deal on a one-way move to the desert:
Gentlemen's Moving Company
As a family owned and operated company, you won't have to worry about subcontractors or lack of quality service. Reputation is everything to independent companies like this, and they also specialize in long-distance moving services. Oh, and they also have next-day delivery within California, Nevada, and Arizona.
Move4Less
Based right here in Las Vegas, nobody knows the Los Angeles to Las Vegas route better than these guys. And because Move4Less is also locally-owned, prices are extremely competitive and you're guaranteed to enjoy a high-level of customer service.
West Coast Movers
Also located right here in Vegas, West Coast Movers is mostly known for offering straight-forward pricing, a friendly staff, and top-notch packing services as well. Furthermore, they even have their own storage facility as well, which is great for anyone who's buying new construction or a remodel and can't get into the home right away. So if you're looking for sort of an all-inclusive kind of package, definitely see what these guys have to offer.
And one last thing. If you need rent a storage unit, take a look at this site for some of the best storage units in Las Vegas and the surrounding areas.