SEARCH: Las Vegas Mid-Century Modern Homes For Sale
Posted by Robert Little on Monday, June 27, 2016 at 12:40 PM
By Robert Little / June 27, 2016
Comment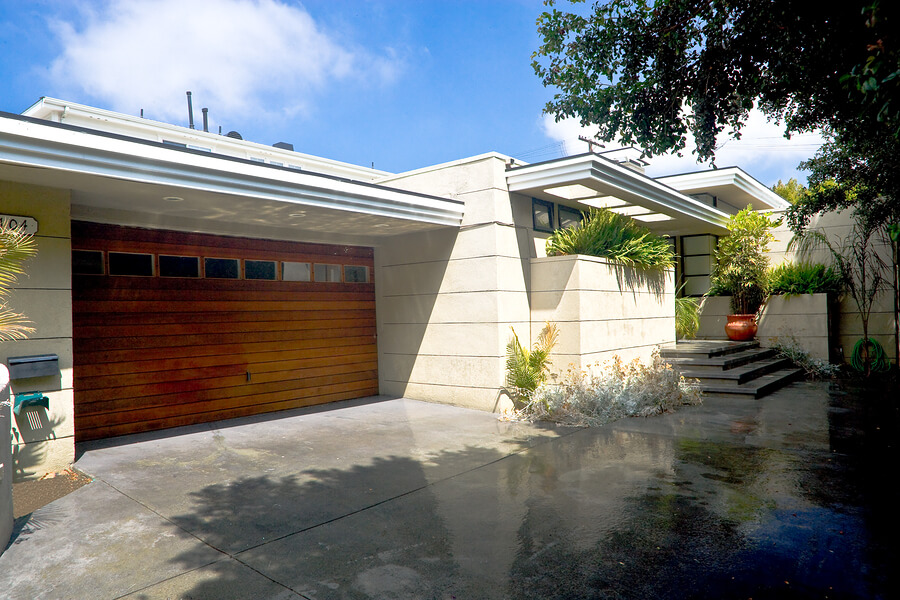 While many would argue mid-century modern design never goes out of style, it seems to be more popular than ever right now, especially in the world of Las Vegas real estate. Because Las Vegas has such a unique history and really started to develop back in the 1950's and 60's, mid-century modern homes and Sin City seem to truly go hand-in-hand, more so than just about any other part of the country.
But to fully understand what makes mid-century modern homes for sale in Las Vegas so popular, let's first take a look at what makes a mid century modern home stand out.
Mid-Century Modern Design Defined
The architectural style that's classified as mid-century modern features a number of distinct features, starting with the following: wide open ranch-style floor plans, straight edges and flat roof lines, post-and-beam construction, and large windows that often run from the floor to the ceiling. Mid-century modern houses also have a unique, uninterrupted flow that often combines indoor and outdoor living areas, which is perfect for the Las Vegas market specifically given our warm desert climate.
Outside of Palm Springs and many parts of Northern California, Las Vegas might have perhaps the highest concentration of mid-century modern homes, and it's a style that even new home builders are continuing to use even today. The highly-touted Summit Club community will feature many of the most luxurious homes Las Vegas has ever seen while incorporating a variety of classic mid-century modern design techniques, and even a number of established housing communities in town are well-known for having an incredible mix of homes that follow the same style.
Mid-Century Modern Housing Communities in Las Vegas
If you're interested in mid-century modern homes for sale in Las Vegas, there are a few housing communities that tend to stand out, which are an excellent place to begin your search.
Here's a bit more about what each has to offer:
Paradise Palms: Located just east of Maryland Parkway not far fro the Las Vegas city limits, Paradise Palms was named the "Hottest Neighborhood of 2015" by the national real estate company Redfin. The curved streets and countless cul-de-sacs help give Paradise Palms incredible curb appeal and because most homes here were built back in the 1960's, you'll also get an authentic mid-century modern style that's hard to duplicate with newer construction houses.
Search Paradise Palms homes for sale
Summit Club: As mentioned above, the Summit Club aims to be one of the more prestigious communities in all of Las Vegas, featuring huge home sites, massive estates, and all the bells and whistles you can imagine. Being developed by Discovery Land Company and the Howard Hughes Corporation, the Summit Club will feature 135 custom-designed homes that will all have a distinct mid-century modern influence, which will no doubt play quite well to today's luxury home buyers.
Search Summit Club homes for sale
McNeil Estates: A historic neighborhood that was one of the first true mid-century modern communities in Las Vegas, McNeil Estates is still one of the coolest places to call home despite houses here now being over 60 years old. The good news for potential home buyers is that most homes for sale in McNeil Estates have since been remodeled, ensuring you'll still enjoy plenty of updated features most of today's buyers seek out during a home search.
Search McNeil Estates homes for sale
Glen Heather Estates: Also one of those Las Vegas neighborhoods with a vintage ambiance, Glen Heather Estates provides a stylish mixture of houses that are classified as either "Desert Modern" or "Ranch Modern." Located right next to Interstate 15 south of downtown Las Vegas, the Glen Heather Estates neighborhood is literally just minutes from The Strip, making it a great location for home buyers who love being close to all the action. Affordability is also one of the neighborhood's defining characteristics, with most houses here priced somewhere in the middle $300s.
Search Glen Heather Estates homes for sale
Browse Mid-Century Modern Homes For Sale in Las Vegas:

Search Las Vegas Mid-Century Modern Homes