Las Vegas Historic Districts Home Buyers Should Consider
Posted by Robert Little on Sunday, January 15, 2023 at 6:32 AM
By Robert Little / January 15, 2023
Comment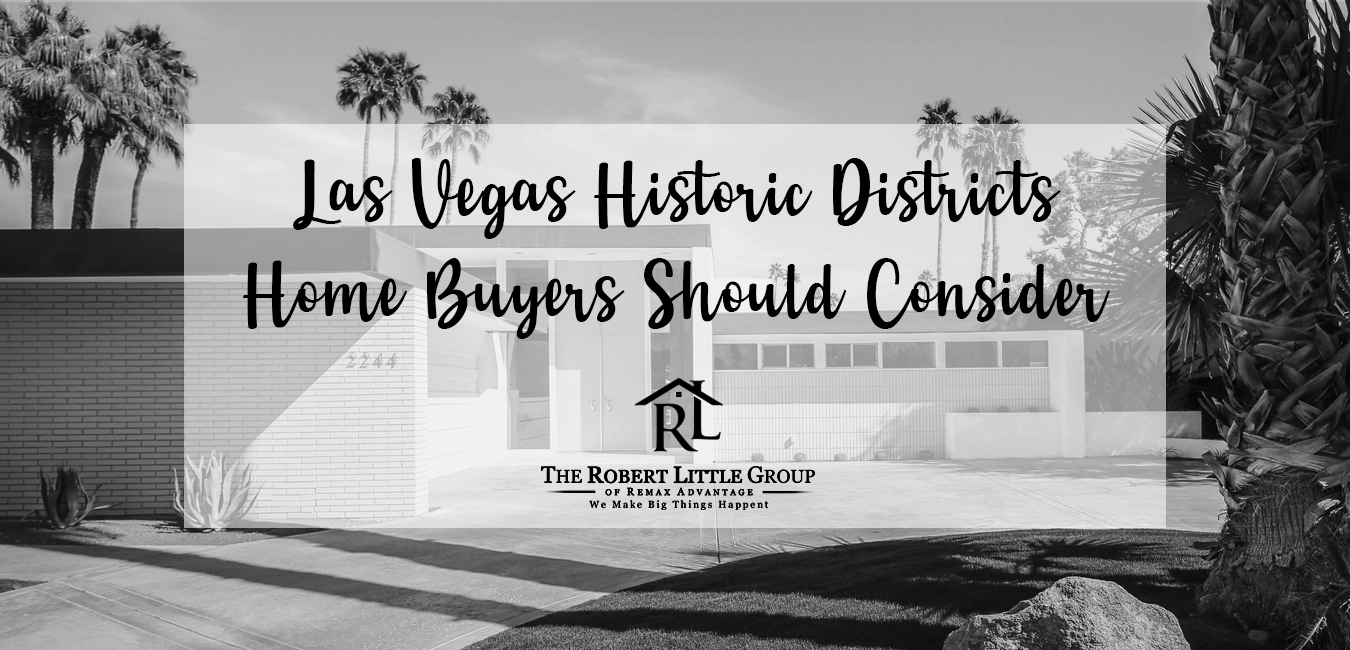 Though many people may primarily think of Las Vegas as a reflection of the latest in dining, nightlife and entertainment, it's also true that Las Vegas is a city rich with American history. Founded in 1905, Las Vegas has a storied past, and though it was originally known as a major railroad hub, casinos eventually took over, ushering in a brand new era. Neighborhoods all across the area offer a look into different parts of the city's background, as well as a variety of charming, unique, and popular places for home buyers new to the region to consider during their home searches.
John S. Park
A 120-acre neighborhood designated as a municipal historical district, John S. Park is a municipal historical district that was one of the very first subdivisions in the Las Vegas area. The neighborhood lies only half a mile from the Las Vegas Strip and in 2003 was added to the National Register of Historic Places. The neighborhood is made up of two subdivisions with homes dating back to the 1930s, 1940s and 1950s, and features brick Cape Cod cottages, Neocolonial, and contemporary single-story homes. The Nevada Preservation Foundation delivers tours of homes in the area that showcase the spirit of the neighborhood, but the best way to experience John S. Park is to explore it on foot or by bike.
Huntridge District
Located in south Las Vegas, the 75 year-old Huntridge neighborhood is one of Las Vegas's original communities. The Huntridge District's history echoes that of the Las Vegas Strip, and a walk through the neighborhood will reveal rejuvenated commercial spaces and homes that were built in the mid-20th century. Homes in the area vary in style, ranging from bungalows to Spanish-style homes, and townhouses, and condominiums. Perhaps the most appealing trait of the Huntridge District is the warm and welcoming sense of community; the streets are busy with people walking, cycling, and enjoying the very best of the restaurants, shopping, parks, and recreation that the Huntridge District has to offer.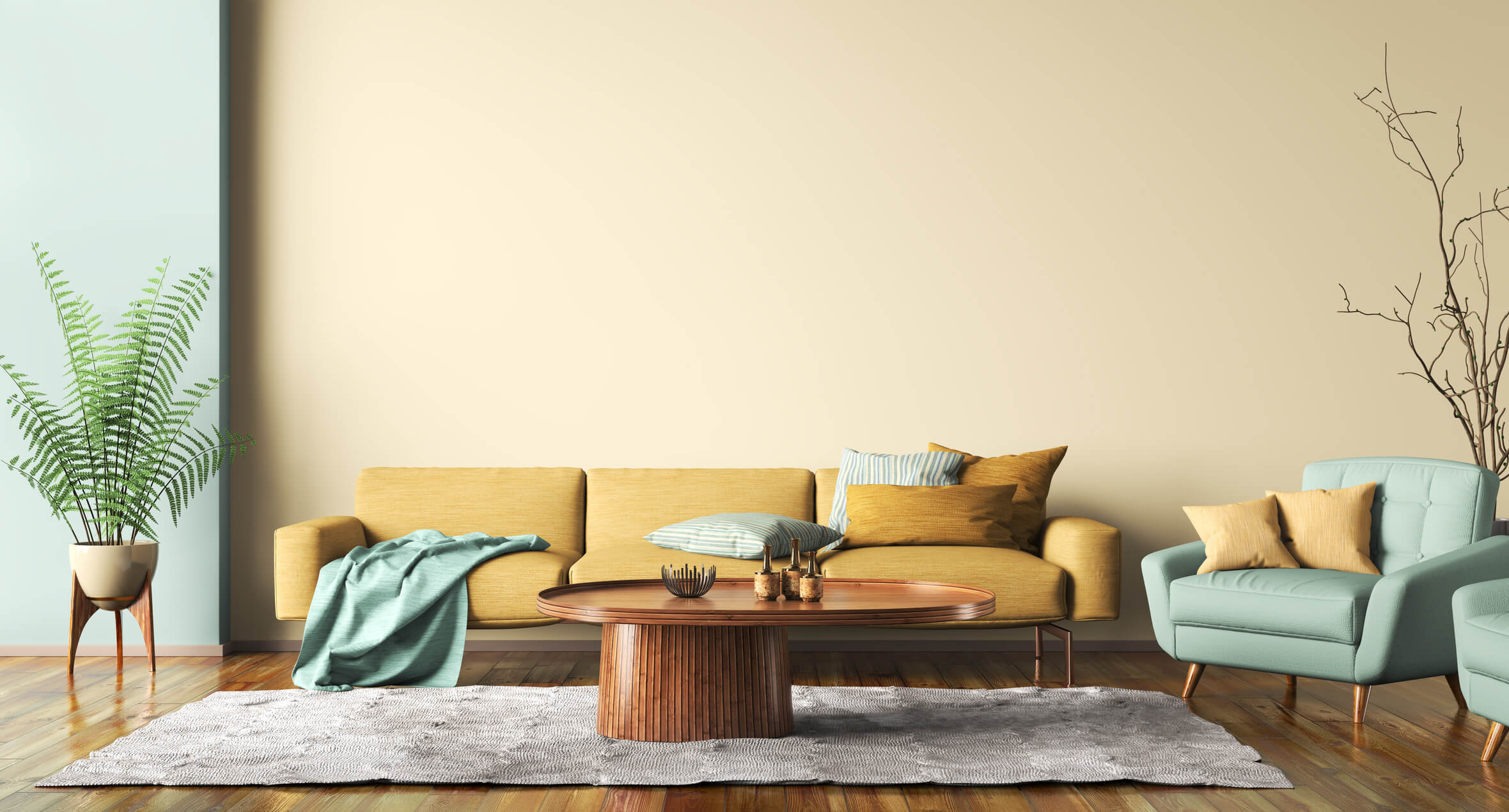 Love the look and feel of an "Old Las Vegas" home?
Start searching classic
mid-century modern homes in Las Vegas
, or contact The Robert Little Group, local Las Vegas real estate experts, for all your home buying & selling needs!
Beverly Green
Las Vegas's Beverly Green neighborhood sprung to life in the 1950s and 1960s when the Las Vegas elite hired architects to design custom homes northeast of the Las Vegas Strip. Casino owners, entertainers, and executives alike put down roots in Beverly Green, and today many of those original homes still exist. A stroll through Beverly Green offers an exploration of Mid-Century Modern design; homes are mostly single-story and feature sharp rooflines, siding, and their original windows. In 2016, the City of Las Vegas officially named Beverly Green a historic district. The neighborhood is made up of over 100 single-family homes as well as some multi-family homes, and is perhaps the most authentic and comprehensive representation of Mid-Century Modern architecture in all of Las Vegas.
Berkley Square
Featuring homes designed and constructed by influential Black architect Paul Revere Williams, Berkley Square has a rich history that is still widely celebrated today. Homes in Berkley Square date back to the 1950s, and the streets are named after several of the neighborhood's greatest supporters and contributors. In 2009, the neighborhood was listed on the National Register of Historic Places, and in 2016 it was listed on the City of Las Vegas Historic Property Register. The homes in Berkley Square are cozy and quaint, giving a warm sense of community.
Scotch 80s
With homes dating back to the 1950s, Scotch 80s is the first ever master-planned community in Southern Nevada, and it consists of 120 acres only ten minutes away from the Las Vegas Strip. Home buyers seeking a blend of old-world Las Vegas and classic luxury may be drawn to the area. Homes in Scotch 80s are more decorative and ornate than other historic neighborhoods, and many offer exposed beans and large porte cocheres. Throughout the years, Scotch 80s has been home to a number of the city's most trendy and noteworthy residents. Many home buyers have chosen to renovate homes in the historic neighborhood, and most have made improvements while still retaining all of the details that contribute to Scotch 80s classic Las Vegas feel. Homes are often built on large lots and feature pools, tennis courts, and other outdoor amenities.