Las Vegas Condo Buildings with the Best Views Money Can Buy
Posted by Robert Little on Tuesday, August 15, 2017 at 1:05 PM
By Robert Little / August 15, 2017
Comment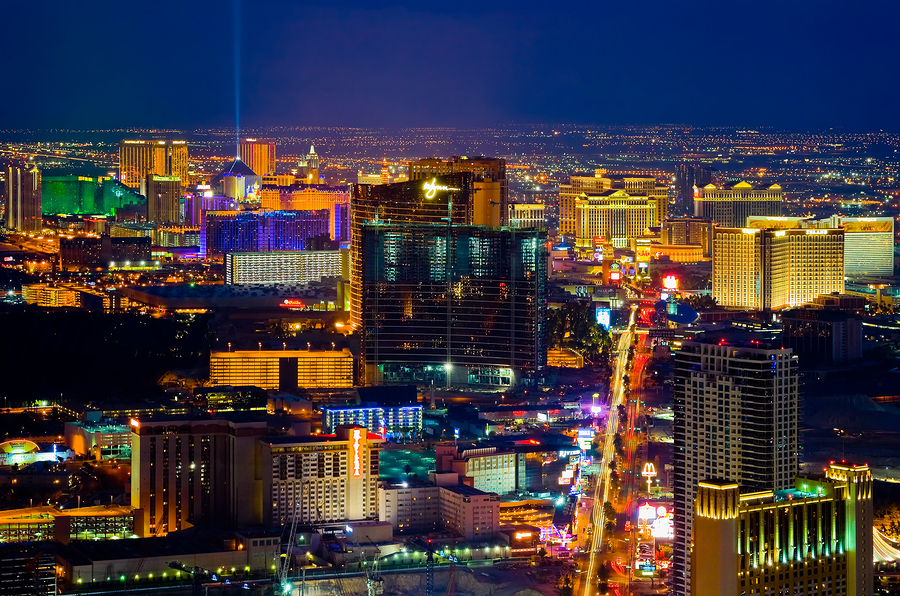 While every Las Vegas condo buyer has his or her own wish list of needs and wants, great views of either the strip or the surrounding mountainous landscape are often a top priority. And in a place like Las Vegas, where the lights are bright and the lifestyle is usually described as adventurous and exciting, high-rise condos with premium amenities and spectacular views of the bustling city streets occupy a significant portion of the local housing market.
But just like any segment of any market, not all high-rise condos in Las Vegas are equal, especially when it comes to jaw-dropping outlooks that elevate a living space to incredible heights. So if you're someone who's in the market for a Las Vegas condo and truly want views that impress, here are a few great places to begin your search:
Turnberry Place
Situated along Paradise Boulevard across from The Las Vegas Country Club, Turnberry Place is a four tower complex that offers insane views of the Strip, especially up on any of the building's upper floors. And as one of the premier condo developments in town, living spaces also feature lavish and luxurious finishes, and large private balconies that ensure you take full advantage of the awesome sight lines each and every unit here provides.
Check out Turnberry Place condos for sale
Panorama Towers
Also a multi-tower complex, Panorama Towers condos fit the Las Vegas mold perfectly. Both the interior and exterior design scheme is sleek, sophisticated, and in some ways over-the-top, but that also tends to be just what Las Vegas home buyers want in an impressive new place to call home.
Check out Panorama Towers condos for sale

Park Towers at Hughes Center
The Park Towers at Hughes Center sits in what we consider an almost perfect location. Just a couple blocks off the heart of the Strip, you'll never be too far from all the action, but there's also just enough separation from all the hustle-and-bustle where you can truly enjoy calling this place home. But given the complex's close proximity to the Strip, views here won't disappoint, regardless of what floor you're on. Trust us.
Check out Park Towers condos for sale