Fun Things To Do on Fremont Street in Downtown Las Vegas
Posted by Robert Little on Friday, January 20, 2023 at 11:09 AM
By Robert Little / January 20, 2023
Comment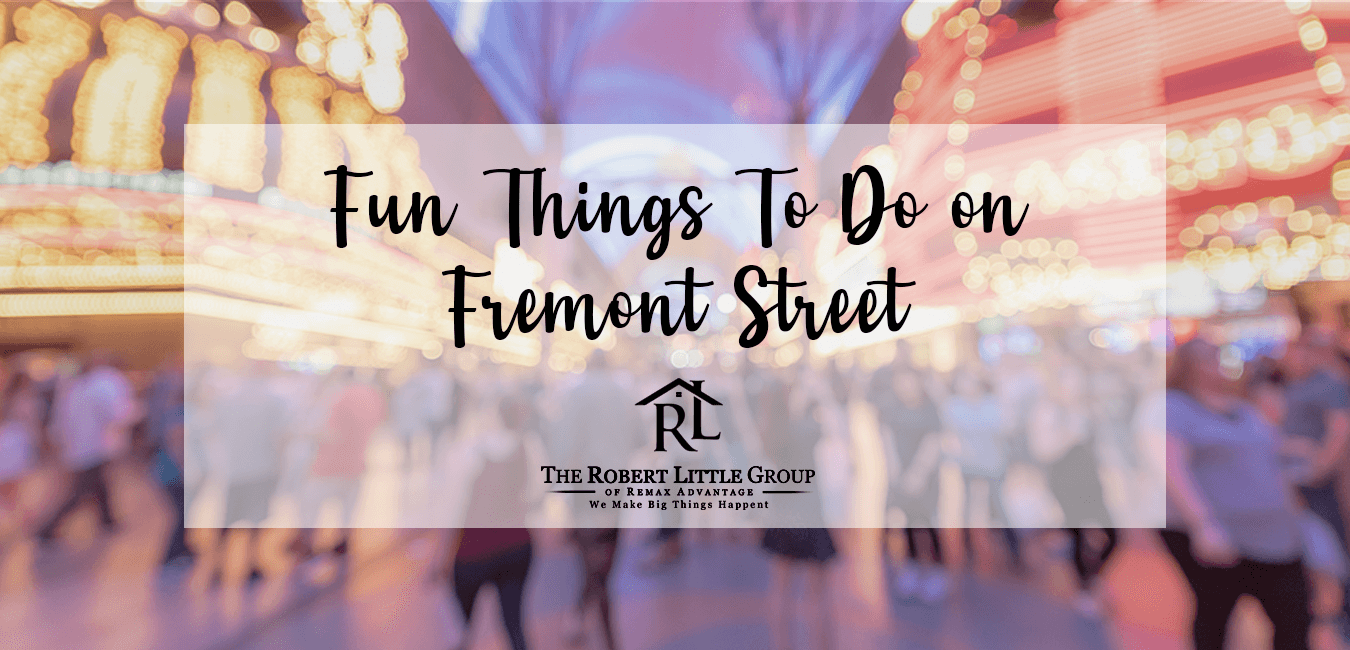 Located at the heart of the Las Vegas Valley and Downtown, Fremont Street is the historic epicenter of Las Vegas. When gambling was legalized in Nevada in 1921, Fremont street began opening casinos and gaming began in earnest. The construction of the Hoover dam in 1935 drew throngs of people to Sin City, and from there it grew in popularity and population. Fremont Street was the heartbeat of Las Vegas and the main hang for the Rat Pack, mobsters and showgirls and everyone else imaginable.
As the neighboring Strip picked up steam, however, with its towering mega-hotels and casinos, Fremont Street was largely overlooked, until 1995, which brought an extensive renovation and the opening of the extraordinary Fremont Street Experience. Today, Fremont Street can easily give the Strip a run for its money. It is loved by locals and tourists alike who are drawn to its exciting attractions, rooftop bars, eateries, museums, shows, and multitudes of other cultural riches. (Viva Vision, the largest light show in the world, is alone enough to electrify the senses of a Fremont Street visitor.) The hotels and casinos boast iconic neon signs and lower prices, and pedestrians are welcome, creating a more relaxed vibe for those desiring a lively, yet historic dive into the city.
Shark Tank
129 E Fremont St, Las Vegas, NV 89101 | Website
Imagine a 200,000 gallon shark aquarium in the middle of a casino with a water slide coursing through the middle and dropping you into a luxury swimming pool, and you have The Tank at the Golden Nugget. Not only do you get a clear view of the sharks from the glass section of the slide, but you can also attend the Shark Tank Tour, which is led by an expert guide who will give you a trove of information about these sharks, including how, and what, they are fed, how they mate and dispelling some common myths about the danger of sharks. (Spoiler: Turns out humans are far more dangerous for sharks than they are for us.) The guide will also highlight the humane treatment of the sharks at The Golden Nugget, as well as the safety of their fishy counterparts who inhabit the same waters. The shark tank is a great experience for visitors of all ages!
View this post on Instagram
SlotZilla
425 E Fremont St #160, Las Vegas, NV 89101 | Website
If you've ever wanted to shoot out of the world's largest slot machine and zipline over the world's most famous gambling mecca, SlotZilla has got you. Kids and adults alike can enjoy "Zip-Zilla", which is a 77-feet-above-ground soar over the Fremont Street Experience, dropping you in the middle of the action. Enjoy the extraordinary view of Downtown Las Vegas on either the 750-feet Zipline, or go for a bigger thrill on the Zoomline which suspends its travelers at a 110 foot height and moves at up to 40 mph along the entire length of the Fremont Street Experience.
View this post on Instagram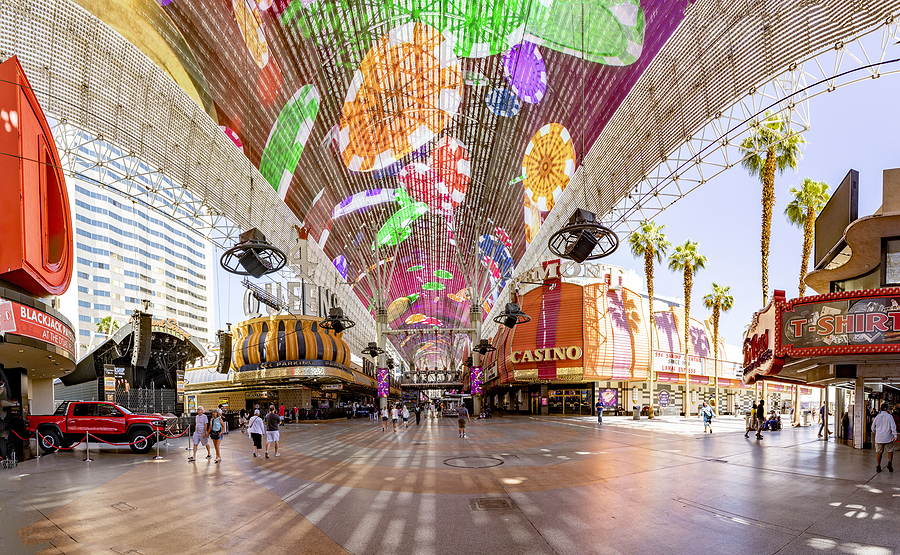 Container Park
707 E Fremont St, Las Vegas, NV 89101 | Website
Folks of all ages can enjoy the Downtown Container Park, a complex of restaurants, retail boutiques, interactive playgrounds and stages all constructed out of repurposed shipping containers. Food and drink of all kinds can be enjoyed here, from award winning cocktails at Oak & Ivy to gourmet quick service dining at Downtown Terrace and dessert at Waffelatto. The free live entertainment varies from rock bands and DJ's to displays of athletic feats and magic shows. For a personal touch, visit ArtBox by Liezl Siojo and choose your heart and lock to attach to the outdoor "Love Locket" sculpture.
View this post on Instagram
The Laundry Room
525 E Fremont St, Las Vegas, NV 89101 | Website
Another Fremont Street attraction is an internationally acclaimed vintage speakeasy-style joint called The Laundry Room, which is adjacent to the Commonwealth Bar and is only accessible through a secret entrance on the ground floor. Adding to the allure and mystique of this nostalgic hideaway is the fact that it is reservation-only and only 22 guests are allowed at any given time, so that each guest is guaranteed a unique cocktail experience.
View this post on Instagram