Dog-Friendly Condos For Sale in Las Vegas
Posted by Robert Little on Wednesday, March 25, 2015 at 11:12 AM
By Robert Little / March 25, 2015
Comment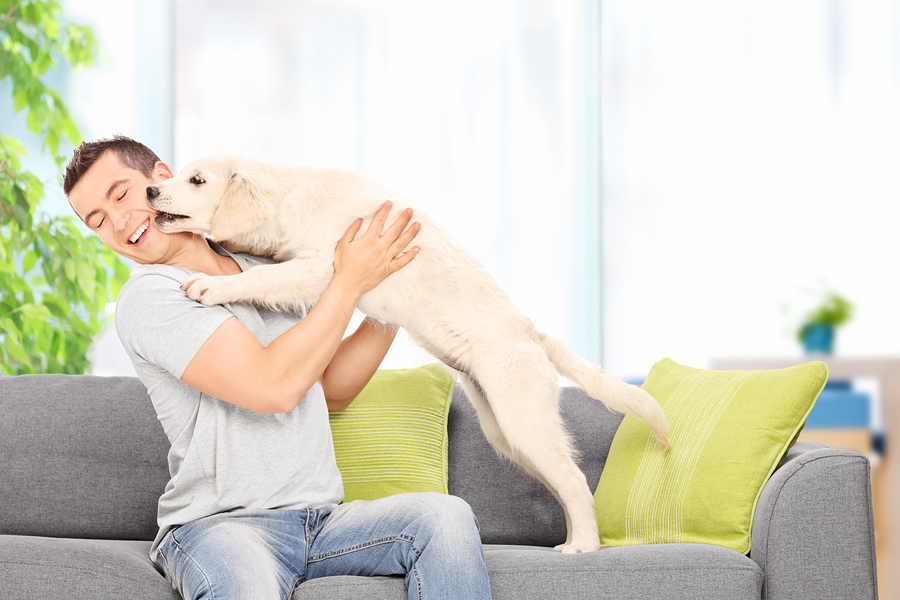 Regardless of each individual buyer's circumstances, moving and purchasing a new home or condo can be a stressful endeavor for many different reasons. But for dog owners specifically looking for a Las Vegas high-rise condo, it can sometimes be even more daunting.

Like most cities, most high-rise condos for sale in Las Vegas have different regulations, policies, and restrictions that specifically relate to things like breed, weight, or the number of pets allowed inside the building. As a result, if you're looking for the perfect dog friendly condo in Las Vegas, it's critical to research and understand each building's policies prior to making any sort of offer on an available unit.

In general, you'll likely find that Las Vegas is actually a pretty dog-friendly city, and if you're looking to learn more about some of it's best dog-friendly building, here's a look at just some that allow pets.

Allure Las Vegas
One of our favorite condo high-rises in Las Vegas, Allure is even more attractive because of its easy-going pet policies. And if you're worried about irresponsible dog owners here, don't, because the overwhelming sense of community here is also what elevates is to the top of most condo buyers' list of locations. Click here to a list of all active Allure Las Vegas dog-friendly condos for sale
Sky Las Vegas
One of the best dog-friendly condo buildings in Las Vegas, Sky Las Vegas even has an on-site dog run for owners and their 4-legged part of the family to enjoy. Click here to start searching active Sky Las Vegas dog-friendly condos for sale
One Las Vegas
With an on-site dog park and lots of room to roam on the complex grounds, One Las Vegas should be a building all dog owners should consider during their home search. Check out active One Las Vegas dog-friendly condos for sale here
Mandarin Oriental
Mandarin Oriental in Las Vegas certainly isn't the only building with an on-site community dog park. But when you combine this ultra-convenient pet amenity with the fabulous Mandarin Oriental brand, it's hard not to give serious thought to this one-of-a-kind Las Vegas high-rise. Start browsing active Mandarin Oriental dog-friendly condos for sale here
Palms Place
By all accounts, condos and most rentals at Palms Place are still dog-friendly; however, the Palm Place Hotel & Spa no longer allows pets. Click here to start searching active Palms Place dog-friendly condos for sale


**Note, building policies and pet/dog regulations can change. For the most up-to-date dog-related restrictions, it's always best to contact the building directly, or make sure to let us know your pet needs so we can contact each building for you!
Continue searching more high-rise condos for sale in Las Vegas