Communities With Multigenerational House Plans in the Las Vegas Area
Posted by Robert Little on Tuesday, October 31, 2023 at 1:24 PM
By Robert Little / October 31, 2023
Comment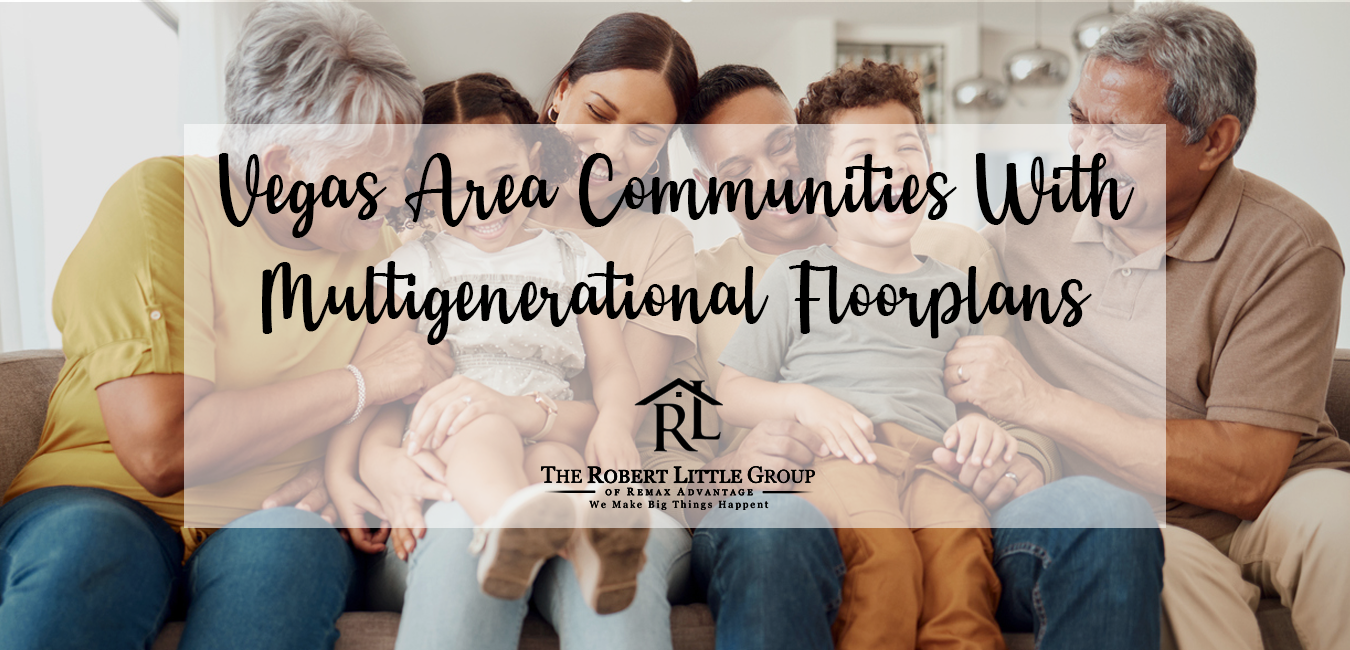 As affordability continues to decline, multigenerational living in on the rise throughout the U.S., and especially right here in the Las Vegas area. As you might expect, multigenerational floor plans include more private spaces in a home such as separate kitchenettes, additional private living spaces, extra bathrooms, and sometimes even complete separate living quarters. If you're in search for a home with plenty of extra living space, consider one of these Las Vegas area communities that feature homes with multigenerational home plans.
Oluna Summerlin
Situated along South Hualapai Way, Oluna is the latest home development project to grace West Las Vegas' mountainous banks. It's part of a larger gated community known as Summerlin, which already comprises several blocks of two-story single-family dwellings. Builder Lennar master-built Oluna to include a variety of floor plans, including what it calls 'The Home Within a Home®'. This multigenerational layout can accommodate multiple households under one roof, providing a private kitchenette, living room, laundry, and bedroom suite. Ideal for extended families or guests who want their own space. As if that wasn't enough, buyers also have the option to spring for upgrades like smart home fixtures, gourmet kitchens, and granite countertops. The neighborhood's location is also a feature in and of itself - schools, drug stores, parks, and recreation centers are all within easy reach.
Creekside Estates
Creekside Estates caters to a different breed of homeowner - one that values quality, convenience, and beauty. The exclusive gated community offers buyers the chance to live in a place where luxury is part of everyday life. Every property is unique in one way or another, but all of them feature high-end amenities and irreplicable craftsmanship from the amazing home builders contributing to this community. Many lots are privy to stunning views of the rocky landscape that borders the estate, so it's not uncommon to find homes with sky decks. Being larger in size, the properties of Creekside Estates are spacious enough to accommodate backyard pools and hot tubs, outdoor living areas, patios with fire pits, and decks for barbecuing - you name it. Wine cellars and casitas are also available for those looking for something a little more luxurious. With so much space and layouts that prioritize privacy, this is something the whole family can comfortably invest in and live in.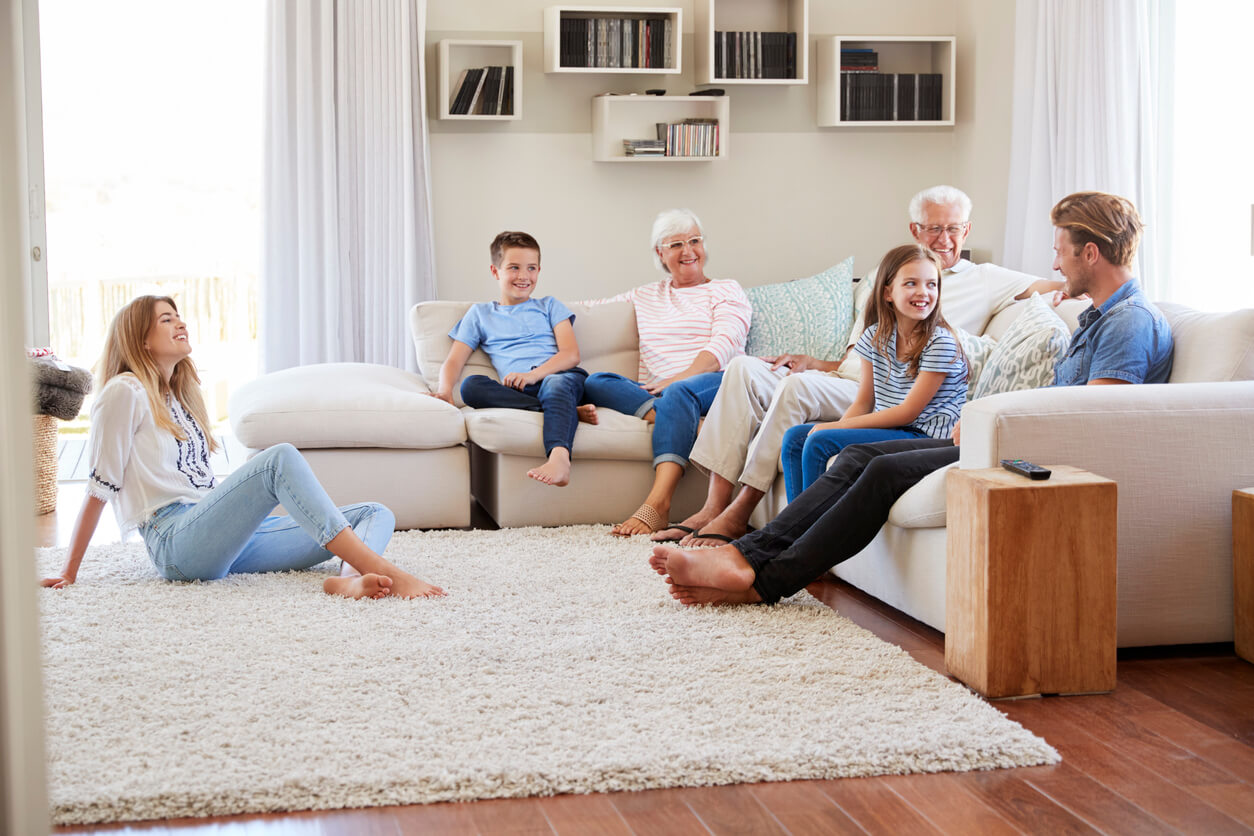 If you're looking for a home to accomodate extended members of your family, start searching all Las Vegas multigenerational homes for sale
,
or contact The Robert Little Group, local Las Vegas real estate experts, for all your home buying & selling needs.
Southern Highlands
Modern, sleek, and stylish, the homes at Southern Highlands are like something out of a magazine. They're often pricey - many hit the market in the millions - but with that premium comes a ton of value and upside. Thousands upon thousands of square feet fit in anywhere between three to six bedrooms, sometimes more. The garages are equally large and the pool-sized yards come with lush, mature landscaping. Inside, the homes are just as impressive. Homebuyers will find floor-to-ceiling windows that provide ample natural light and stunning views of the nearby mountains in some cases. Further, the subdivision is located in a prime spot along the Sloan border, just minutes from downtown Las Vegas and less than an hour away from other major points of interest such as the Mojave National Preserve. Purchasing a property in the Southern Highlands development comes with an unparalleled degree of flexibility. Its builder has a variety of floorplans and home designs available so buyers can find the perfect fit for their needs. Although they aren't standard, multigenerational families will be happy to know that casitas are one of many optional upgrades available.
MacDonald Highlands
Another premier housing community, Macdonald Highlands conveniently sits in Southwest Henderson, one of the more desirable locations in the entire Las Vegas area. Its location strikes a perfect balance between laid-back living and the lights of Las Vegas that so many move to the area for. Homes come in all sorts of shapes and sizes, although share views of natural rock formations mixed with lush landscaping and cascading waterfalls. Properties are built on generously sized lots with plenty of space in between each home for privacy and comfort. Premium craftsmanship makes the homes at Macdonald Highlands multigenerational in more ways than one. Not only can they be configured to include private entrances and dwellings like casitas, but their construction is sure to last multiple lifetimes.
South Shore Country Club
The South Shore Country Club community is one of Las Vegas' most sought-after, being located in a hand-picked swath of land in the foothills of a Southeast mountain range. It neighbors Lake Las Vegas, not to mention a namesake golf and country club. Homes here are as diverse as the regional landscape, ranging from single-story abodes to sprawling estates. The development's builder has maintained a commitment to delivering quality craftsmanship and attention to detail in its homes, as well as an active lifestyle through numerous amenities and recreational activities. It also gives buyers a considerable amount of creative freedom - expanded rear landscapes, elevators, pools, guest suites - you name it. Some existing properties have casitas, which are a perfect solution for buyers looking to accommodate extended family, houseguests, or even a vacation rental. These casitas range from one-bedroom to two-bedroom homes that are completely independent of the existing property and offer great potential for additional income.