Essential Seafood Markets in the Las Vegas Area [UPDATED]
Posted by Robert Little on Friday, May 12, 2023 at 8:55 AM
By Robert Little / May 12, 2023
Comment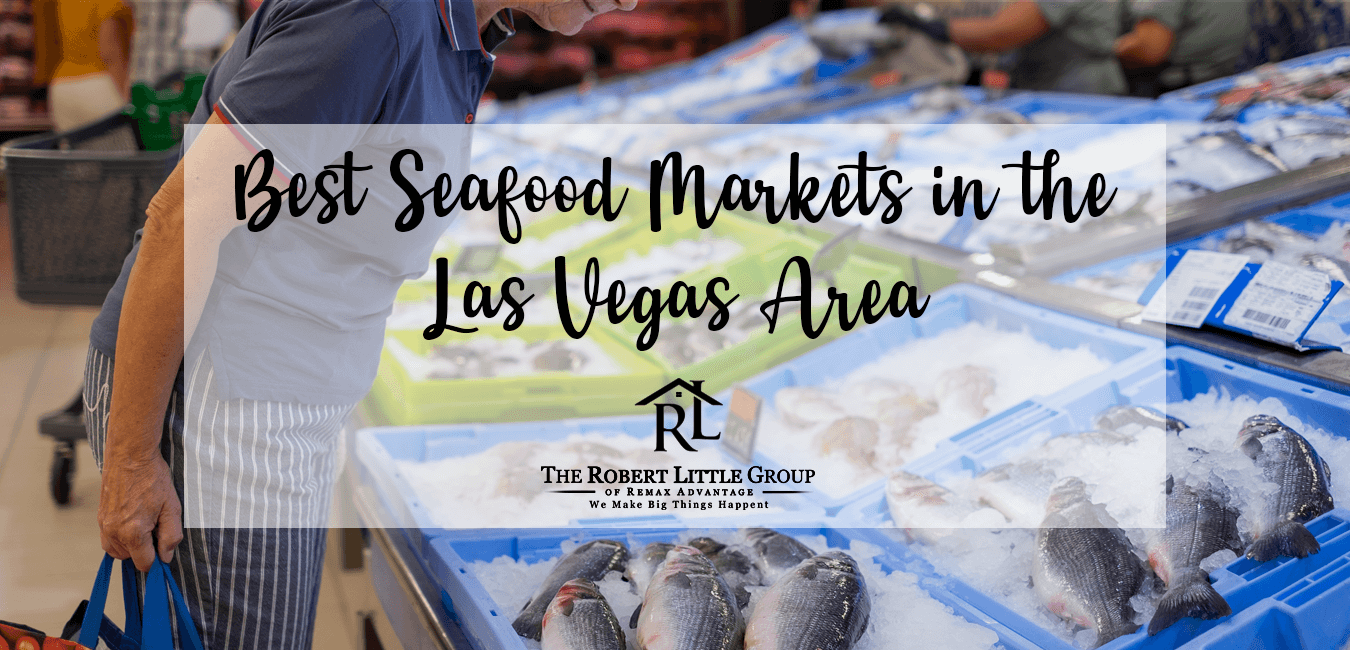 With its warm desert location, Las Vegas has become a hotspot not only for tourists, but for residents looking to enjoy endless access to nature as well as the excitement of living near a bustling city. Las Vegas has also made its mark as one of the country's leading food cities, with gourmet restaurants and fine dining options to keep you entertained every night of the year. Therefore, it comes as no surprise that Las Vegas is home to a number of excellent seafood markets that keep restaurants fully stocked and home cooks prepared to make dinner at night. These are the best seafood markets that Las Vegas has to offer, and you can be sure they never disappoint.
Palengke Oriental Market
5051 Stewart Ave #106, Las Vegas, NV 89110 | Website
Offering groceries from countries all over the world, Palengke Oriental Market is known not only for its wide assortment of fresh seafood, but for the delectable cuisine available from the Filipino restaurant it also contains. The shop has been in operation for over a decade and is nothing short of classic staple within the community. Located on the east side of Las Vegas, Palengke offers every type of seafood you can imagine as well as some of the freshest produce in the greater Las Vegas area. The store is open every day from 8am to 9pm.
Island Pacific Seafood Market
Multiple Locations | Website
Island Pacific Seafood Market is a Filipino grocery store that caters to the Filipino community and the rest of the residents of the Las Vegas area alike. The selection at Island Pacific Seafood Market is vast and varied, with seafood classics like shrimp and tilapia as well as more obscure catches like golden pompano, octopus, and perch. Patrons can also enjoy gorgeous fresh produce, including a number of international specialty items and Filipino grocery staples. The owners pride themselves on providing customers with the highest standard of customer service and top-notch products. The market promotes Filipino cuisine, inspiring those from every background to enjoy the flavors of the Philippines. Market hours are seven days a week from 8am to 9pm.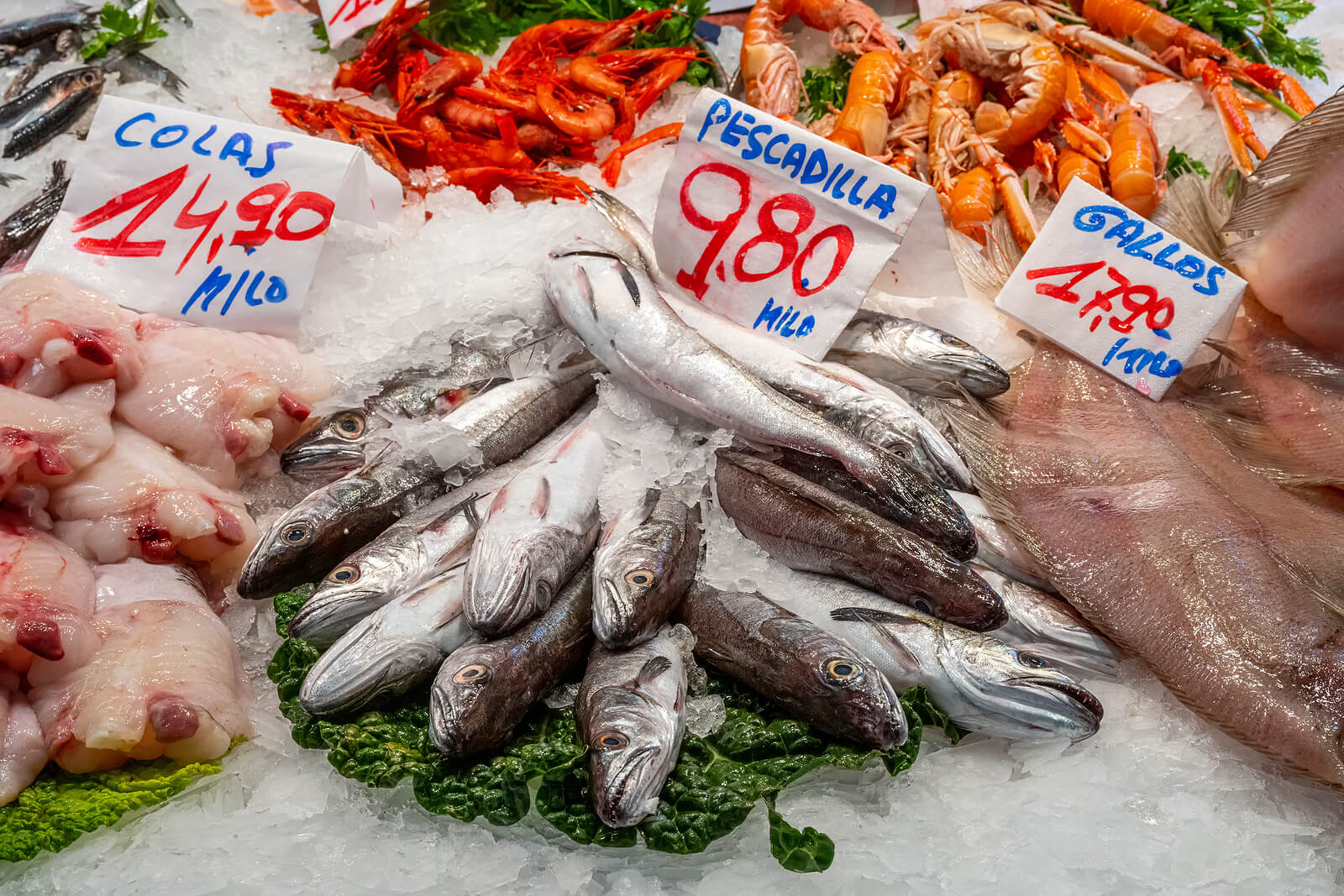 Love what Las Vegas has to offer?
Plan your permanent move now and start searching
all available Las Vegas area homes for sale
, or contact
The Robert Little Group, local Las Vegas real estate experts, for all your home buying & selling needs.
Seafood City
3890 S Maryland Pkwy, Las Vegas, NV 89119 | Website
Seafood City brings the very best of the cuisine and ingredients of Filipino food to the heart of the Las Vegas community. Seafood City carries authentic Filipino products sourced directly from suppliers, and does everything possible to keep prices low while maintaining the highest quality. As its name would suggest, Seafood City is perhaps best known for its impressive variety of seafood including everyday classic and more adventurous options. The store offers in-store pickup, delivery, and car side pickup, and guests can enjoy some excellent meals at in-store restaurants, like Filipino-style barbecue at Grill City, crunchy food favorites at Crispy Town, and baked goods at Bakers Avenue. Seafood City is open daily from 7am to 10pm.
99 Ranch Market
Multiple Locations | Website
One of the most popular Asian American supermarket chains in the region, 99 Ranch Market offers a wide selection of high-quality, fresh products, not the least of which is the store's vast array of seafood options. The grocery store is situated in the heart of Las Vegas's Chinatown district and guests can browse authentic ingredients from Japan, China, Korea, Thailand, the Philippines, and Vietnam. 99 Ranch Market provides shoppers not only with high-quality items, but also with tasty hot meals made using the store's fresh ingredients. Residents often add 99 Ranch Market into their weekly shopping rotation, and guests visiting Las Vegas are known to make a stop or two at the store before their trip is through. The grocery store and seafood market is open every day from 8am to 10pm.
Shun Fat Supermarket
5115 Spring Mountain Rd #168, Las Vegas, NV 89146 | Website
Those in search of authentic Chinese and Vietnamese ingredients need look no further than Shun Fat Supermarket. Located in Chinatown, Shun Fat Supermarket is known for its fresh products including produce, seafood, meat, and dry goods. The store is beloved by guests for its wide assortment of top quality international products and affordable prices. Visitors to the Las Vegas area enjoy browsing Shun Fat Supermarket just as much as locals, especially when the store is running weekly specials and promotions. Shun Fat Supermarket is open to shoppers every day from 9am to 8:30pm, and most locations offer both in-store shopping and delivery options.