The Top-Rated Pet Hospitals & Veterinarians in Las Vegas
Posted by Robert Little on Wednesday, May 31, 2023 at 7:50 AM
By Robert Little / May 31, 2023
Comment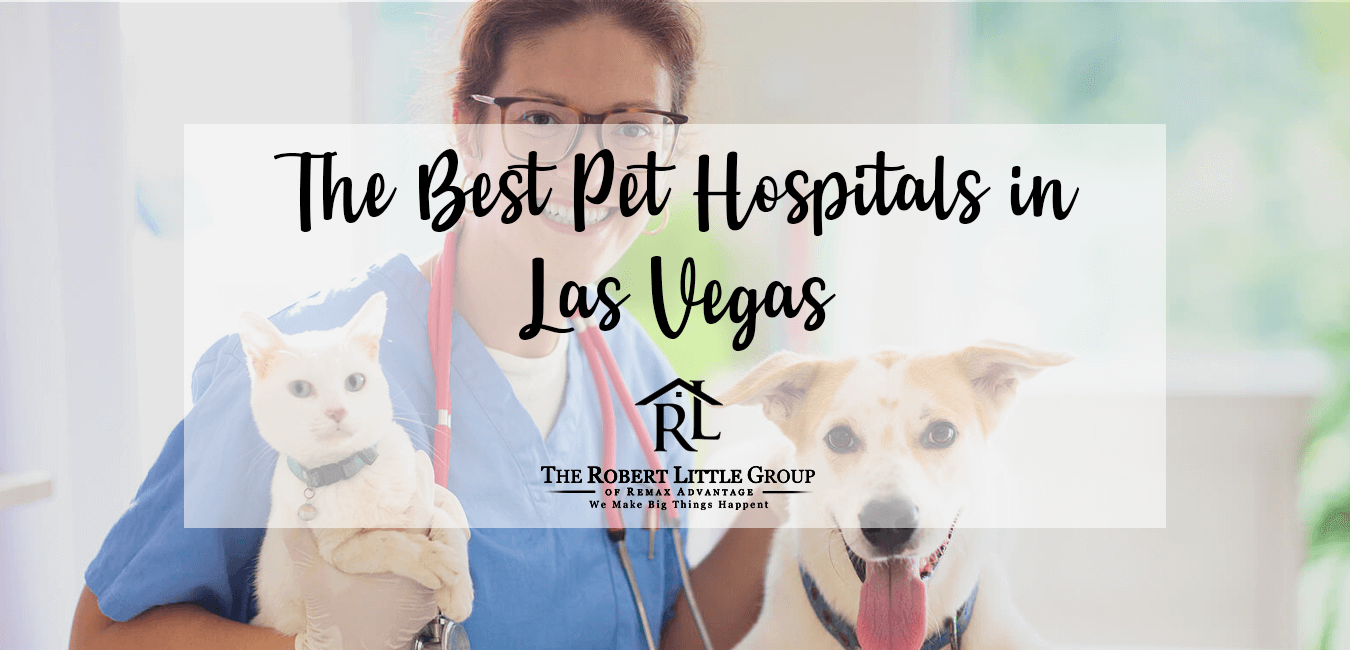 As more and more people relocate to Las Vegas, the area's pet population is exploding as well. Because of the warm weather and large homesites, Las Vegas is the perfect place to live for those who have pets. Many communities offer green spaces and trails for dog walks and private dog parks for off-leash exercise. Equally important is that Las Vegas is home to several excellent pet hospitals that provide high-quality healthcare to pets of all kids in the area. Whether you have a canine companion, feline friend, or rabbit roommate, these pet hospitals are the best of the best when it comes to keeping your pet healthy.
Boca Park Animal Hospital
1050 S Rampart Blvd, Las Vegas, NV 89145
Boca Park Animal Hospital is a full-service animal hospital providing medical, dental, surgical and critical care as well as grooming and pet boarding services. The 13,000 square foot facility is outfitted with state of the art features, like noise reduction to cut down on stress, a top-shelf sprinkler system, and cameras throughout so that pet owners can feel at ease the entire time their pets are in the staff's care. Pets have an abundance of areas for therapy, play, and exercise during their recovery or while they are boarded, and separate dog and cat entrances help ensure safety and calm for pet owners and pets alike. Boca Park Animal Hospital is known for delivering world-class customer service, excellent quality care, and the highest level of integrity. No matter what type of care your pet may need, Boca Park Animal Hospital is equipped to deliver.
Island Pet Hospital
7025 W Ann Rd, Las Vegas, NV 89130
One of the most reputable veterinary clinics in northern Las Vegas, Island Pet Hospital is a full-service pet hospital that delivers medical care to cats, dogs, and other species of exotic pets. Island Pet Hospital has the capacity to deliver diagnostics, preventative care, dentistry, and surgery in a compassionate and professional environment. The team of doctors at Island Pet Hospital work collaboratively to ensure that each pet's needs are met, and the staff helps keep clients on track to maintain regular vaccinations and wellness exams. At Island Pet Hospital, all of the services necessary to keep your pet healthy are under one roof, making it easier to give pets comprehensive care.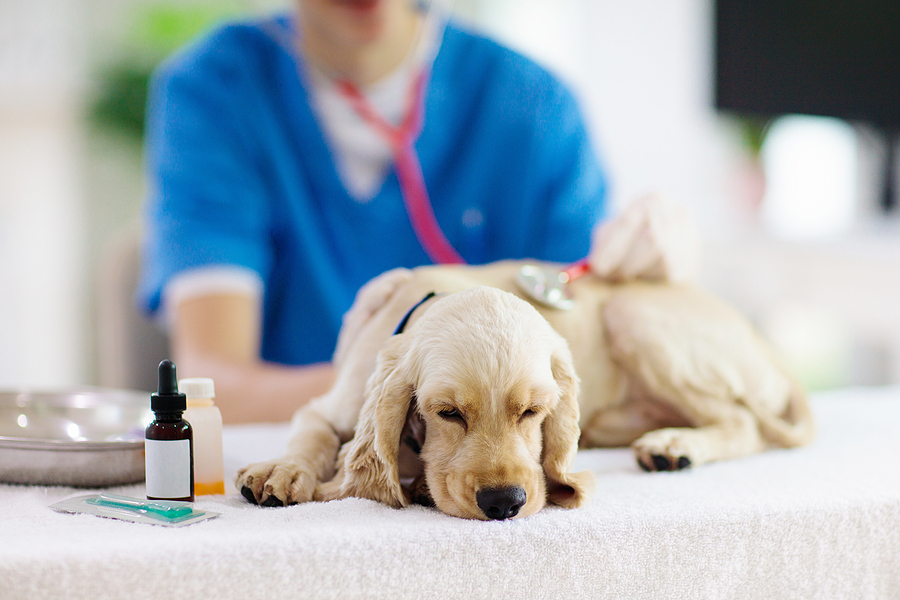 Paradise Pet Hospital
1060 E Flamingo Rd, Las Vegas, NV 89119
Located only a short distance from the legendary Las Vegas Strip, Paradise Pet Hospital is a staple within the area's pet community. The facility is equipped with state-of-the-art technology and the faculty stays fully up-to-date on the most current innovations in veterinary medicine. The team at Paradise Pet Hospital believes in delivering affordable and compassionate care with clear and honest communication; at Paradise Pet Hospital, the client is always the top priority. Services provided at the facility include comprehensive preventative care including dentistry and vaccinations, medicine and surgery, diagnostics, and urgent care. Clients also have the option to purchase wellness plans that save them money on out of pocket costs while ensuring that all of their pets preventative care needs are fully met.
Cheyenne Tonopah Animal Hospital
3348 N Rancho Dr, Las Vegas, NV 89130
For more than forty years Cheyenne Tonopah Animal Hospital has been delivering world-class care to pets throughout Clark County. The team includes five veterinarians, seven licensed technicians, three assistant technicians, and several additional staff members who go above and beyond to ensure pets are treated like part of the family. Cheyenne Tonopah Animal Hospital provides comprehensive services that include dentistry, nutrition, parasite control, preventative care, vaccinations, diagnostics, surgery, and special services like acupuncture therapy, boarding, and labor and delivery. The newly renovated hospital is open six days a week.
Rainbow Animal Hospital
244 S Rainbow Blvd, Las Vegas, NV 89145
Rainbow Animal Hospital operates upon the philosophy of providing excellent care to cats and dogs throughout every stage of life. From when you first enter the doors until you leave with your pet, the staff strives to ensure a comfortable, calm visit in a clean and safe environment. Rainbow Animal Hospital's team of veterinarians provide medical, surgical, and dental care, as well as preventative care that includes vaccinations and dentistry. The facility is open seven days a week, with longer hours during weekdays to accommodate busy work schedules. Clients can also order prescriptions and medicine through Rainbow Animal Hospital's website for home delivery.