Best Custom Home Builders in the Las Vegas Area
Posted by Robert Little on Tuesday, October 10, 2023 at 11:38 AM
By Robert Little / October 10, 2023
Comment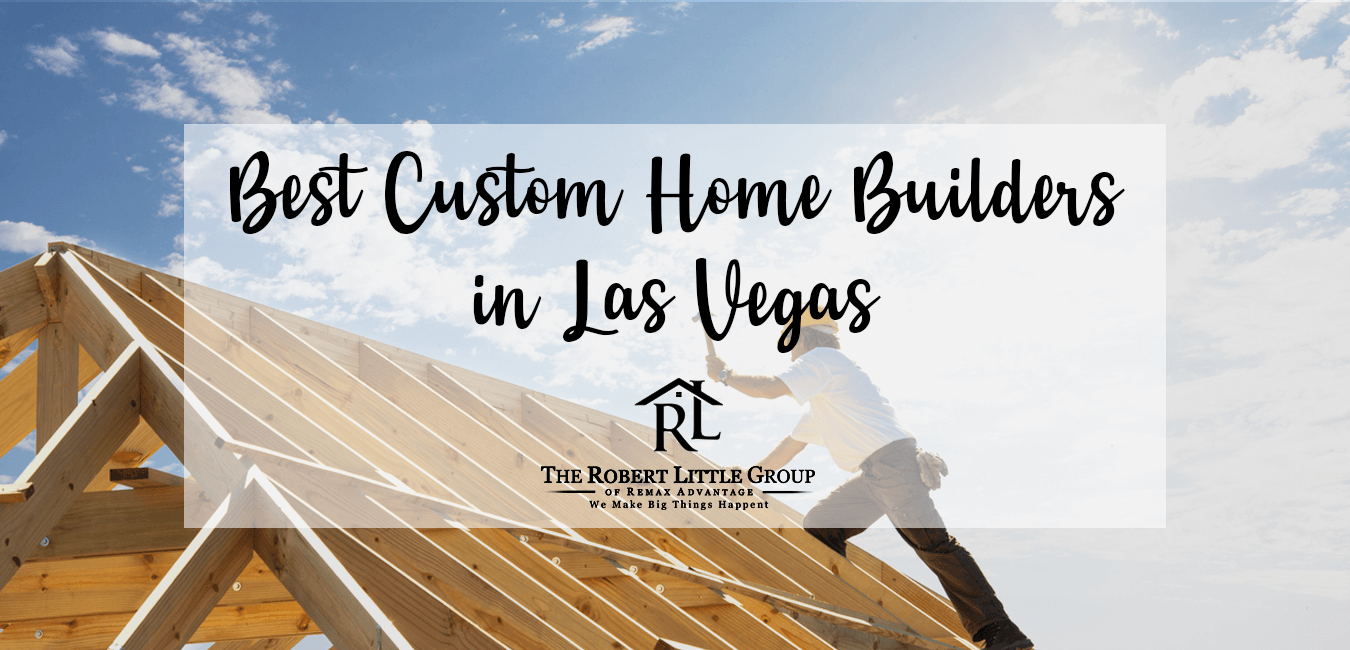 Buying a home in the Las Vegas area doesn't always mean choosing an existing home on the market. Although building your dream home from the ground up presents home buyers with some extra challenges—like a long moving timeline, affordability, and additional financing hurdles just to name a few—new construction can be an extremely desirable route to take in your home buying journey. And part of that process of course involves finding a qualified, trustworthy home builder to manage your project and deliver the best results possible.
Sun West Custom Homes
Sun West Custom Homes is one of Nevada's most respected customer builders. The company was founded in 1978 and has since erected hundreds of properties across the state's suburbs and desert plains alike. The company aims to set its services apart by offering clients what it calls a complete 'Design-Build Custom Home process'. This essentially means they take care of everything from the initial consultation to the design, construction, and final inspection of the finished product. This hands-on approach is particularly attractive to those who are in need of a turnkey solution or simply prefer to not juggle multiple contractors at once. An in-house interior design concepts department furthers the level of value Sun West Custom Homes is able to deliver. President Daniel Coletti has led the business, which was started by his mother Cynthia, to win several awards over the years, not to mention the utmost respect of real estate agents in Las Vegas.
Canyon Creek Custom Homes
Does it get any more Nevadan than a name like Canyon Creek? This home builder is a darling of the Silver State, having constructed countless characteristic properties in Las Vegas over the past two decades. Founder John McDonough has been a resident of the area for 48 years, and he and his local team live amongst the projects they work on every day. At the core of this business' priorities are sustainable living and environmentally conscious construction practices. Canyon Creek Custom Homes goes the extra mile to ensure that every project leaves the smallest carbon footprint possible. Their stellar customer service and top-of-the-line craftsmanship only amplify their commitment to leaving this world better than they found it. The great thing about this Las Vegas home builder is that it doesn't just do custom homes - remodels, additions, commercial tenant improvements, land development, and even general contracting jobs as well. Such versatility makes them an easy choice for many local residents.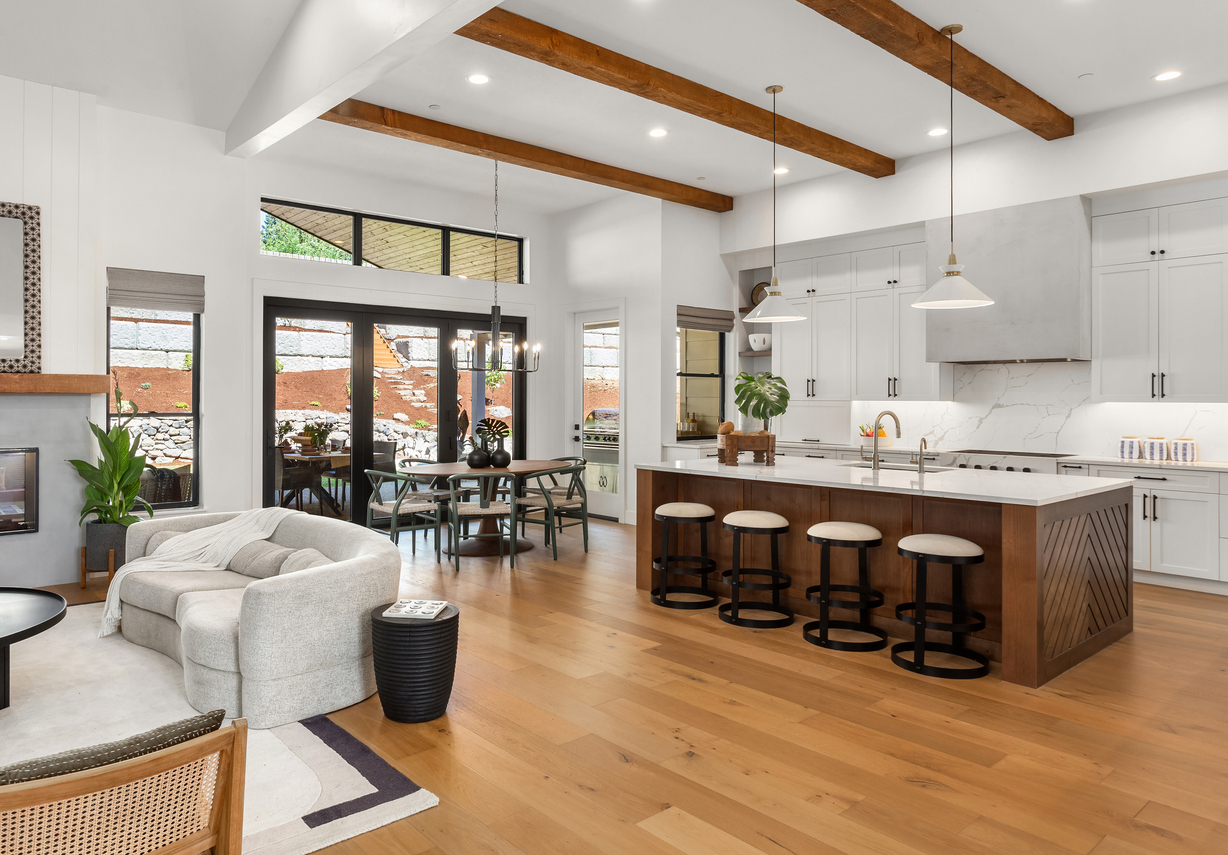 Dreaming of a new construction home somewhere in the Las Vegas area?
Start searching all available
Las Vegas new construction homes for sale
,
or contact The Robert Little Group, local Las Vegas new construction experts, for all your home buying & selling needs.
Blue Heron Homes
Fourth-generation Las Vegas native Tyler Jones established Blue Heron Homes in 2004. Named after the region's majestic blue heron bird, it strives to create properties that are just as beautiful and unexpected for clients of all tastes.The design team consists of experienced architects, interior designers, and tradespeople who collectively bring an impressive range of skills to the table. With a focus on delivering well-crafted properties on time and within budget, this company works closely with clients to ensure their input is incorporated into every aspect of the design process. Blue Heron Homes' portfolio is an excellent testament to what its multidisciplinary team can do. They've worked on a variety of projects in Nevada, from sprawling mountainside mansions to laid-back rural estates. Perhaps most impressively of all, homes can be completed in as little as 12 to 18 months. But that's if you're starting from scratch. Several accelerated/pre-designed options are also available.
Christopher Homes
Any Las Vegas local who's seen the Vu luxury home collection at MacDonald Highlands will already be familiar with this builder's work. Christopher Homes is very well established for their stunning luxury home designs, having been in business for over 42 years. The company works hand-in-hand with clients to craft customized homes that are as unique as the people who live in them. If you can't wait for your dream home to be built from the ground up, an incredible pre-designed model that's ready to move into may be more your speed. Christopher Homes has several, each and every one of which is above and beyond the normal standard of living.
Merlin Custom Homes
Established in 1989, Merlin Custom Homes has been a staple of the Las Vegas building scene since the very beginning. The company boasts a portfolio of more than 350 completed projects, ranging from single-family homes to condominiums. It possesses a Full-B category General Contractor's license, which effectively knocks out any limitations on the size, height, or cost of projects that it can tackle. With its signature hands-on approach to every project, this team of experienced architects, designers, and builders creates truly unique residences that are built to last. Meaningful relationships between the company's representatives and clients ensure that every detail is crafted exactly how the customer envisions it. Those familiar with the business won't be surprised to learn that it's received national accolades for its work.
Related Las Vegas Home Builder Content
Read more about new construction home builders in the Las Vegas area using the resources below.