The Best Butcher Shops in the Las Vegas Area
Posted by Robert Little on Sunday, May 7, 2023 at 8:21 AM
By Robert Little / May 7, 2023
Comment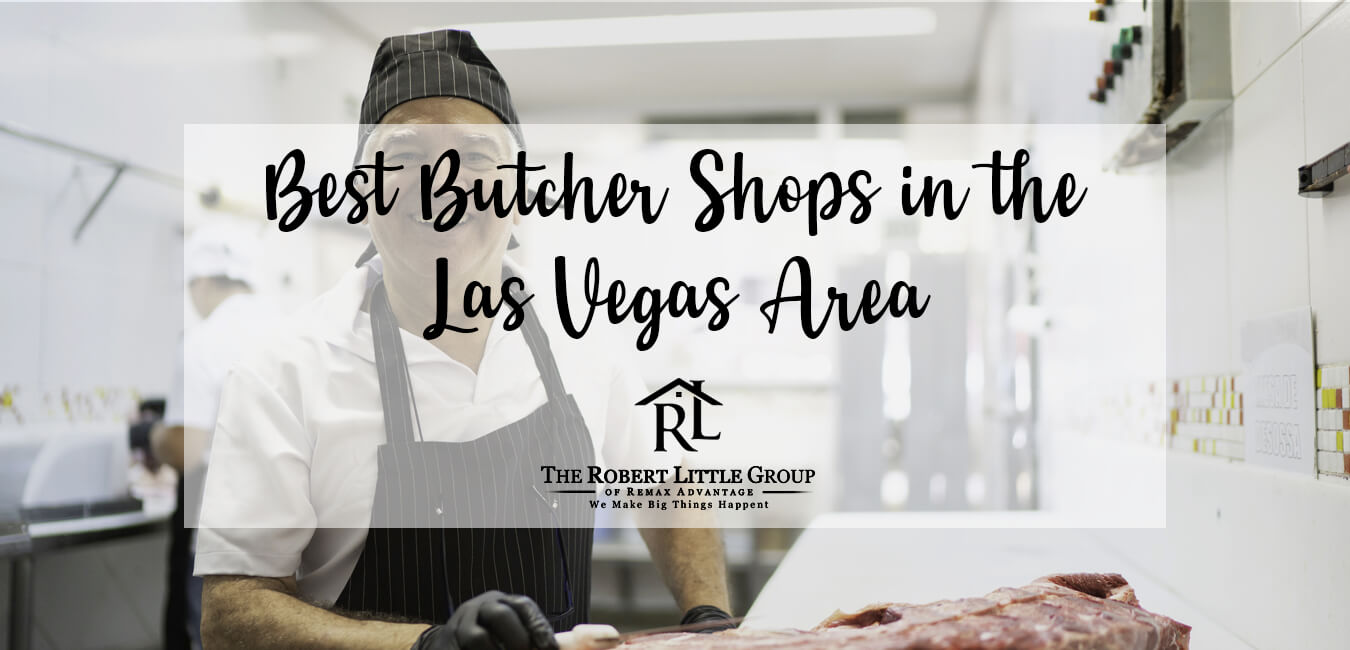 Las Vegas's dining scene is rapidly becoming one of the most highly regarded in the United States and new restaurants are popping up all the time. Therefore, it comes as no surprise that Las Vegas is home to a number of excellent purveyors of high-quality ingredients, not the least of which is meat. There are a number of top-shelf butcher shops across the Las Vegas area, and the selection of specialty meats lends itself nicely to preparing just about any meal you can imagine. Whether you are interested in making a simple dinner with the finest ingredients or you are looking to throw a dinner party and pull out all the stops, these Las Vegas butcher shops are sure to have exactly what you need and so much more.
John Mull's Meats
3730 Thom Blvd, Las Vegas, NV 89130 | Website
John Mull's Meats is a Las Vegas staple, known for offering the best barbeque in all of Las Vegas as well as a top-quality meat market. Guests can enjoy delectable barbecue brisket, pork, chicken, ribs, tri-tip and sausages and classic sides and desserts to make the meal complete before heading over to the meat market to do some shopping. John Mull's Meats is the place to find just about any cut of meat you can imagine for excellent prices, and perhaps the best part about shopping in the meat market is the chance to pick up a bottle of John Mull's original barbeque sauce. If you're hosting an event and you don't have time to do the cooking, leave the catering to John Mull's Meats.
The Butcher Block
6440 N Durango Dr, Las Vegas, NV 89149 | Website
A popular fixture in the Las Vegas Valley, The Butcher Block is undeniably one of the top butcher shops in the area. There are three locations spread out across the valley, all of which are well stocked with just about anything you might be looking for, from fresh fish to wild game. Home cooks can enjoy bringing home familiar meats of the highest quality while those who like to get creative in the kitchen will have no shortage of inspiration at The Butcher Block. Choose from Alaskan King crab legs, to homemade sausages, to venison, and everything in between, and while you're at it, don't forget to pick up some fresh beef tallow or duck fat. The butchers are happy to cut your meat to your own specifications, and they are delighted to prepare your products to your liking each and every time. All locations are open seven days a week from 10a to 7p.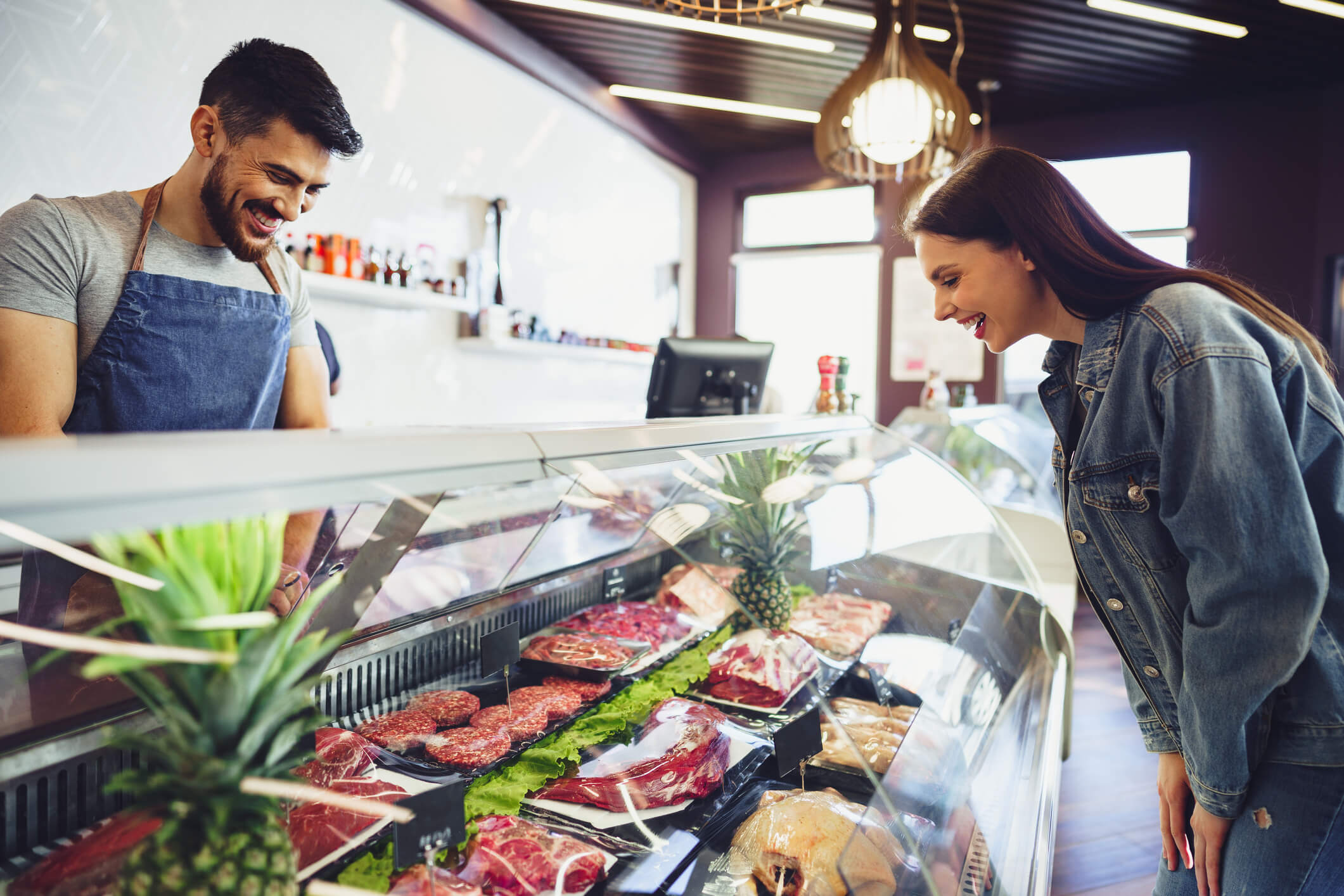 Larry's Great Western Meats
420 S Valley View Blvd, Las Vegas, NV 89107 | Website
Larry's Great Western Meats is a Las Vegas staple that has been serving the community for decades. Don't let the casual atmosphere fool you; Larry's offers the finest quality meats, including a wide assortment of specialty items and wild game. Whether you're looking for standards like chicken and ground beef or the unique flavors of alligator sausage or quail, Larry's Great Western Meats is sure to have it. The shop is open every day except Sunday from 9am to 6pm.
Prime Nosh
1075 American Pacific Dr Suite D, Henderson, NV 89074 | Website
For those who maintain a kosher diet, Prime Nosh is the go-to destination in the Las Vegas area. The store prides itself on delivering meat that adheres to the highest standards of freshness, quality, and ethical sourcing. All of Prime Nosh's products are sourced from vendors that share the store's values, and none of the animals are ever given hormones, antibiotics, or chemicals of any kind. Though Prime Nosh's mission is centered around making high quality kosher meats available to customers, the shop's products are well suited to those of all different dietary preferences. If you aren't able to visit Prime Nosh in person, worry not because products are available for shipping nationwide.
Featherblade Craft Butchery
8550 W Charleston Blvd Suite 104, Las Vegas, NV 89117 | Website
Featherblade Craft Butchery is unique in that it is the only whole animal butchery that serves the Las Vegas area. The shop prides itself on using traditional butchery methods to deliver customers ethically and sustainably sourced meat. Featherblade's products are raised naturally and chemicals or hormones are never used. All of Featherblade's meats are locally sourced from within Nevada and neighboring states. Featherblade Craft Butchery is open seven days a week with hours starting at 10am.