Affordable Gated Communities in Lake Las Vegas
Posted by Robert Little on Tuesday, August 15, 2023 at 10:35 AM
By Robert Little / August 15, 2023
Comment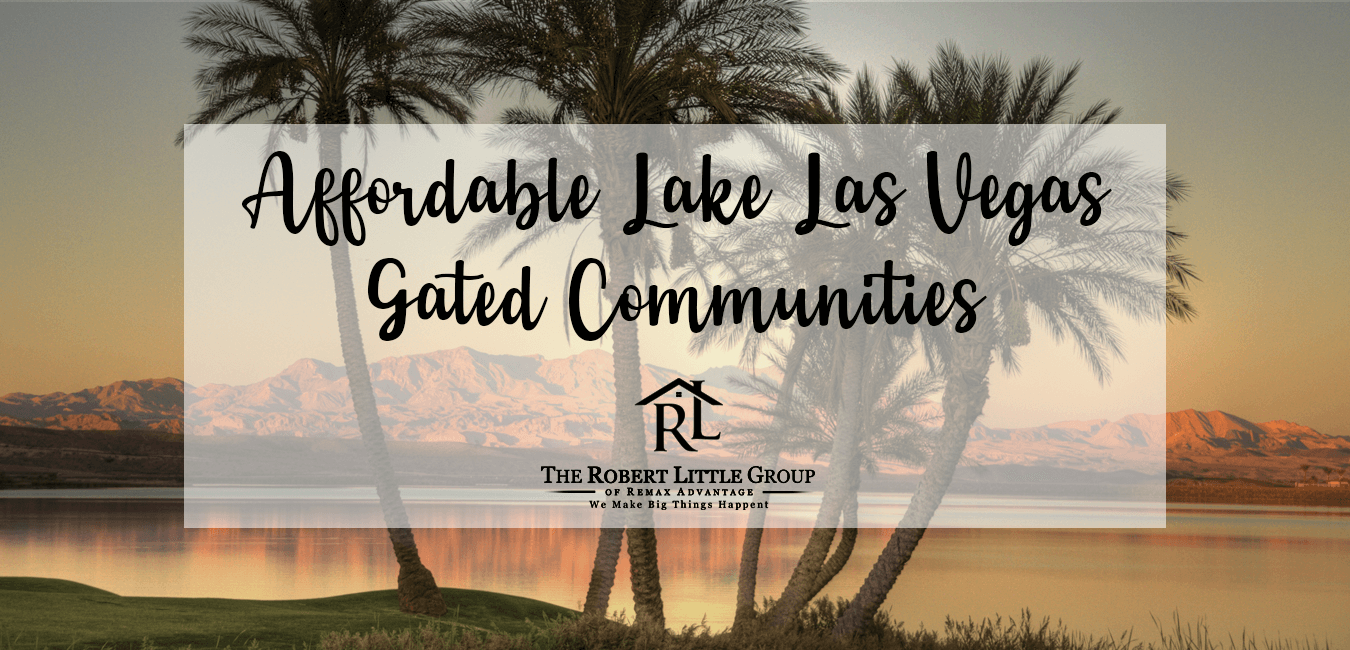 The resort community of Lake Las Vegas is one of Nevada's most desirable places to call home. An abundance of incredibly desirable gated communities dot the local housing landscape, and if you're looking for a Lake Las Vegas gated home that won't break the bank, here's where you'll want to begin your search.
Prima at Lake Las Vegas
Located within Henderson's gated Vila di Lago resort, Prima at Lake Las Vegas is an exclusive escape from the bustling and busy lifestyle of greater Sin City. Instead of highways and casinos, this neighborhood of condos borders the signature Jack Nicklaus Reflection Bay Golf Course on three of its sides, plus a wealth of green spaces, courtyards, and trails. A beautiful 320-acre lake further adds to the tranquility and serenity of the location, which despite being characteristically different, happens to be minutes from downtown Las Vegas. Unit sizes here vary between 1,400 square feet and 3,000 square feet and can include up to five bedrooms and four bathrooms. There are plenty of affordable options, with many spacious suites available from the mid $300,000s. Further, Prima at Lake Las Vegas' gated layout and secure facilities mean condo owners can feel safe and secure while enjoying a close proximity to exciting nightlife, fine dining, shopping opportunities, and outdoor activities.
V at Lake Las Vegas
Complete with a gated entrance, resort-style pool, clubhouse, and fitness center, V at Lake Las Vegas checks off many boxes on prospective homebuyers' lists. Its condos and townhomes that start in the mid-$400,000s are all unmistakably unique from one another yet share a beautiful blended desert-inspired and Mediterranean style. The views aren't too bad either thanks to a prime plot towering hundreds of feet above Montelago Village that affords every property here picturesque sights of the region's mountainous backdrop and shimmering lake. And at V at Lake Vegas, residents definitely have the privilege of seclusion but the convenience of being a short drive away from the Las Vegas Strip.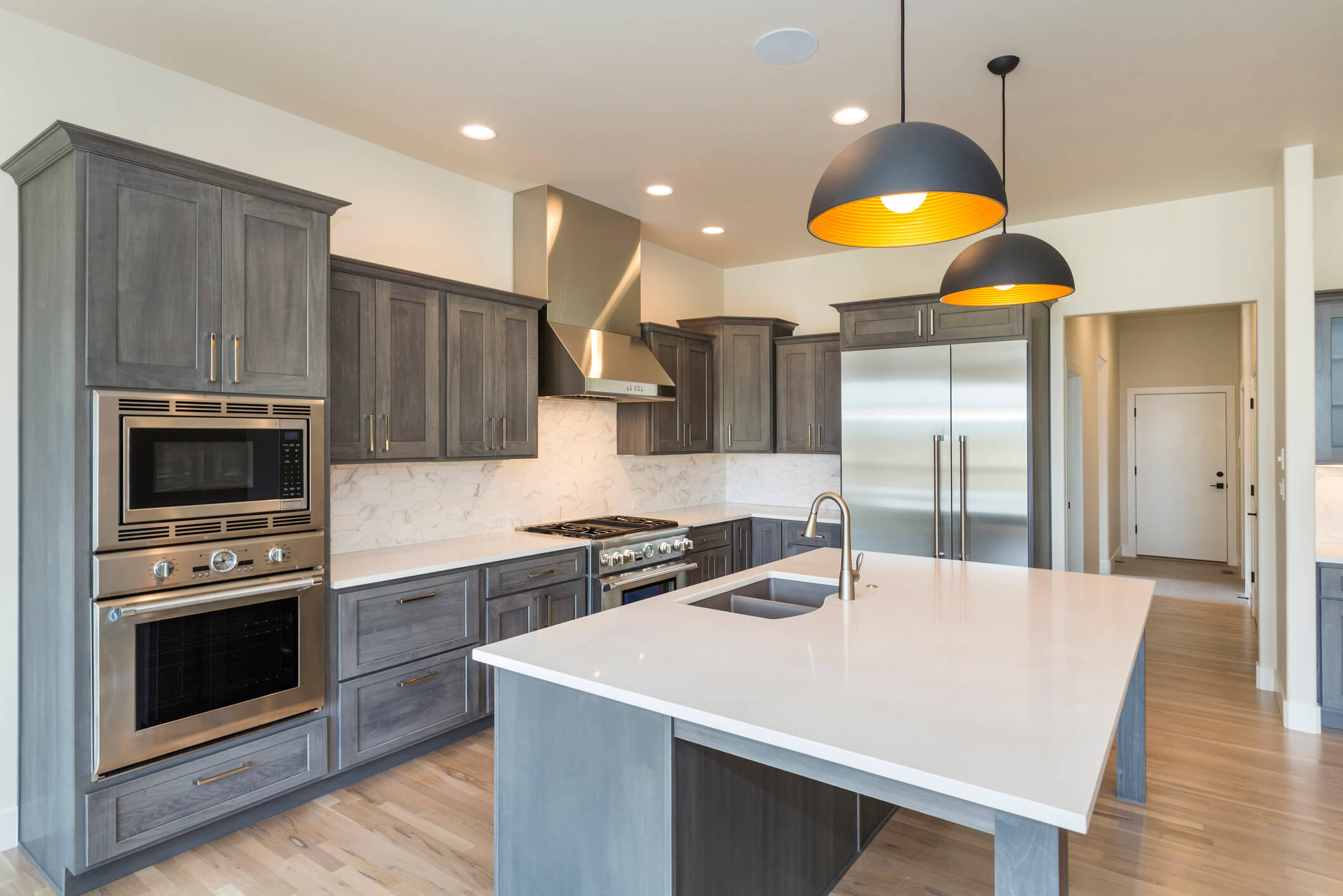 Considering a home in Lake Las Vegas? Continue searching all Lake Las Vegas homes for sale, or

contact The Robert Little Group, local Lake Las Vegas real estate experts, for all your home buying & selling needs.
Alta Fiore
Beautifully appointed homes and first-class amenities have long made Alta Fiore one of Lake Las Vegas' most revered gated communities. Its 138 properties are diverse to say the least, comprising six different two-story floor plans that span up to 2,565 square feet in size. That's right, up to five bedrooms, four bathrooms, a front courtyard, and a three-car garage could all be yours for upwards of $600,000. Cost-conscious shoppers can take solace in the fact that there are many affordable options too, with some options also starting in the low $400,000s. And of course Alta Fiore's miles of walking trails, award-winning golf courses and facilities, dozens of dining and shopping options, and direct connection to the Lake Las Vegas Sports Club all help set this amazing community apart from the rest.
The Bluffs ll
Thoughtfully planned out 30 minutes Southeast of Las Vegas, The Bluffs ll is a sprawling gated community that's tailor-made for those who want the best of both leisure and live action. Here, single-family homes come complete with all the modern amenities you'd expect from a high-end development. Notable features include energy-efficient appliances and lighting, tile flooring, contemporary cabinetry, expansive kitchens, and bathrooms outfitted with decorative vanities. Three floor plans give you multiple living configurations and up to 2,300 square feet of space to play with while shopping. Starting in the upper $400,000s, properties at The Bluffs ll give homebuyers the opportunity to affordably buy into a grade of real estate often reserved for the upper echelons.
Villa Palmero
Completed by Woodside Homes in 2011, Villa Palmero has attracted homebuyers from near and far for over a decade. And it's easy to see why. Its properties are nothing short of spectacular, ranging in size and layout but consistent in high-end characteristics like ceramic tile floors, walk-in closets, adult-height vanities, granite countertops, beechwood cabinets, and stainless steel sinks. That's in addition to the larger community's amazing location and privacy. Nestled between the quiet hills of Lake Las Vegas and Henderson, Villa Palmero sits on the edge of a secluded desert oasis, giving homebuyers an outdoor environment unlike any other. Perhaps most attractively of all, prices for these luxury residences start in the $400s.